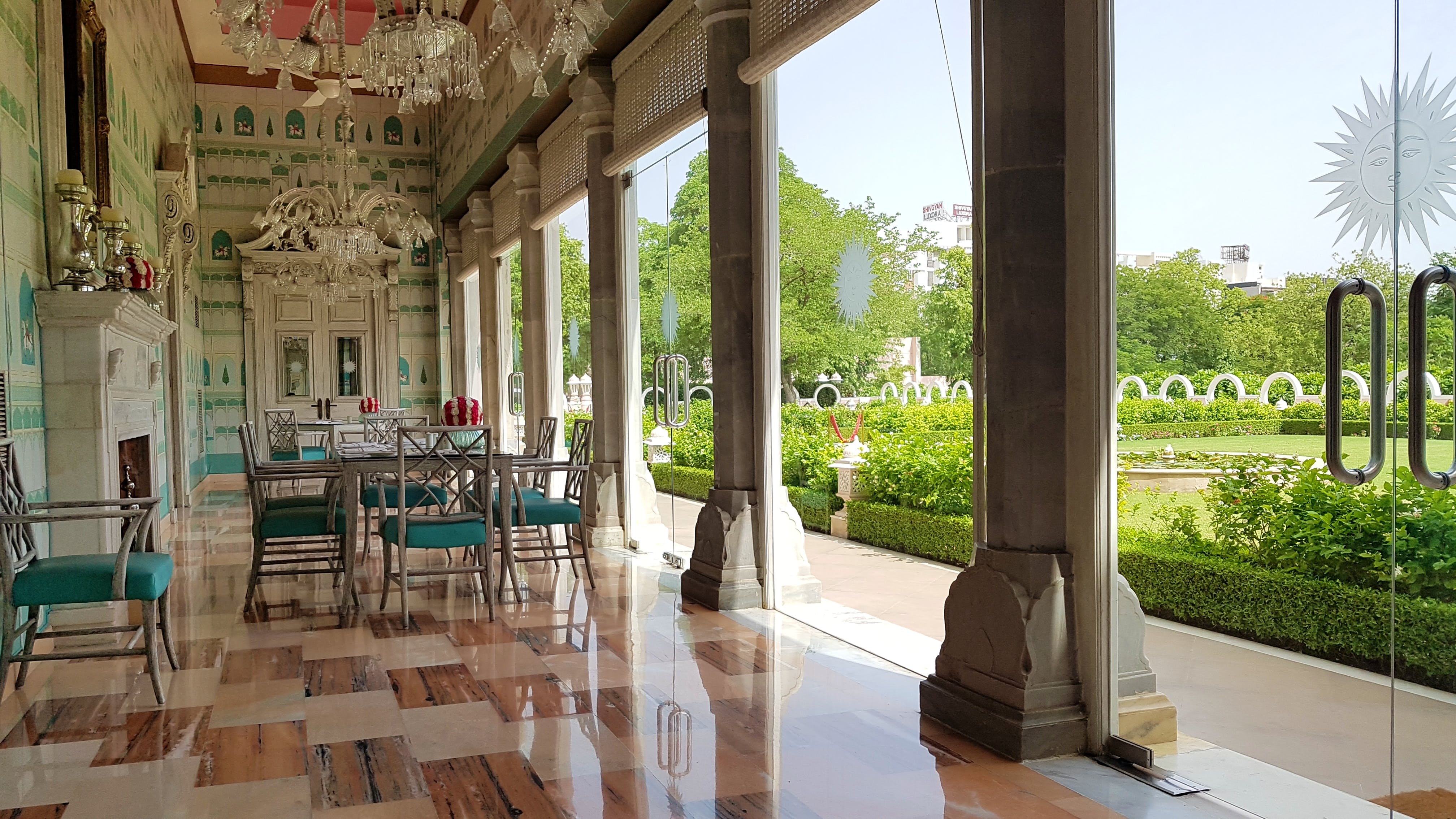 Planning A Romantic And Luxurious Getaway With Bae? Then SUJÁN Rajmahal Palace Is Where You Need To Be
What Makes It Awesome
If you are looking for a romantic and luxurious getaway with bae, then SUJÁN Rajmahal Palace, a luxurious property in Jaipur which is owned by a royal family and run by Sujan group ticks all the boxes. Step into the hall where the raajmaata hosted Queen Elizabeth, Jacqueline Kennedy and other well-known figures, and you feel yourself travelling back in time. Soak in the stunning decor, including vintage furniture, jazz tunes lazily filling the hall, and you begin to feel a bit like royalty yourself. The property is small but very luxurious, so it's an intimate experience which is very different from a typical 5-star hotel. You get a glass of bubbly on arrival and the gracious manager escorts you on a short walk around the property while he regales you with stories about the various artefacts and the history. The restaurants on the property are each more beautiful than the next and while they serve the same menu, it's fun to try out the different spots and just be mesmerised by the gorgeous details of each space. We simply loved the Fifty One Shades Of Pink for lunch while The Collonade serves a spectacular breakfast complete with French press coffee and the best croissants that I've ever tasted.
What Could Be Better?
SUJÁN Rajmahal Palace only has 13 rooms and suites and it is difficult to find a vacancy. So best to book in advance for a special occasion.
What's My Pro Tip?
Don't miss their afternoon tea. It's a spectacular affair complete with scones and clotted cream and it is served in style. The spa is small but very good. If you are feeling super extravagant, book yourself the Queen Elizabeth Suite. That's where the Queen resided when she visited Jaipur. We are lost for words in trying to describe the sheer magnificence of it. It's totally worth the tab if you are celebrating a special occasion and it accommodates four people too.
Anything Else?
Don't miss the grand piano gifted by the Queen that sits under the grand staircase. And the property has a good Earth store on the premises in case you feel like shopping!
Also On Sujan Rajmahal Palace
Comments