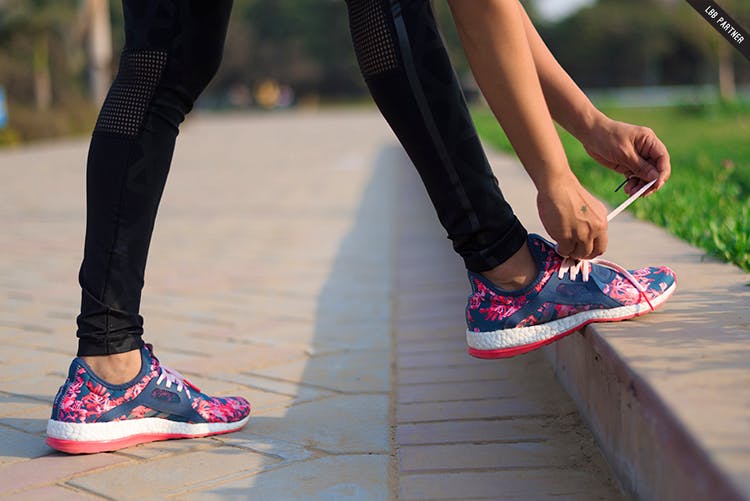 Ready, Set, Brunch: PureBoost X for the Fit & Fashionable
Shortcut
The PureBoost X recently launched by adidas has been designed specifically for women, and we're loving them! They're superb for long runs of course, but are also chic enough to be worn during the day.
Break into a run
As opposed to being built primarily for men and then being adapted for women, the PureBoost X has been made specifically for women only, and that pleases us immensely. They've had these shoes tested by awesome sportswomen around the world, so we're breathing a sigh of relief right there.
These shoes feature a snug fit and a floating arch, which basically means that it lifts up your natural arch, and supports the foot as you go about on your run.
The best part? These don't need any breaking into, so all you regular runners out there can take these babies out for a 10K spin right away if you like. The Boost cushioning technology featured in these shoes help you with speed and agility, so you're good for short bursts of speed every now and then.
Plus, you don't have to restrict these to just running; you could wear them to the gym or even for climbing stairs.
Style it up
We ladies like to keep fit, but ask us to compromise on style while doing so and then you're just asking for a fight.
You don't need to worry, 'cos these work on the style front as well—there's a floral option, as well as a blue and pink one. Go out for your morning run and then switch up your workout gear for a pretty shift dress, and you're all set for brunch with your girlies.
Where: For a complete list of adidas stores, click here.
Price: INR 9,999
Follow adidas on Facebook here.
With inputs from Anupriya Kapur. Check out her review of adidas PureBoost X here and follow her on Instagram here.
This story is in partnership with adidas.
Comments