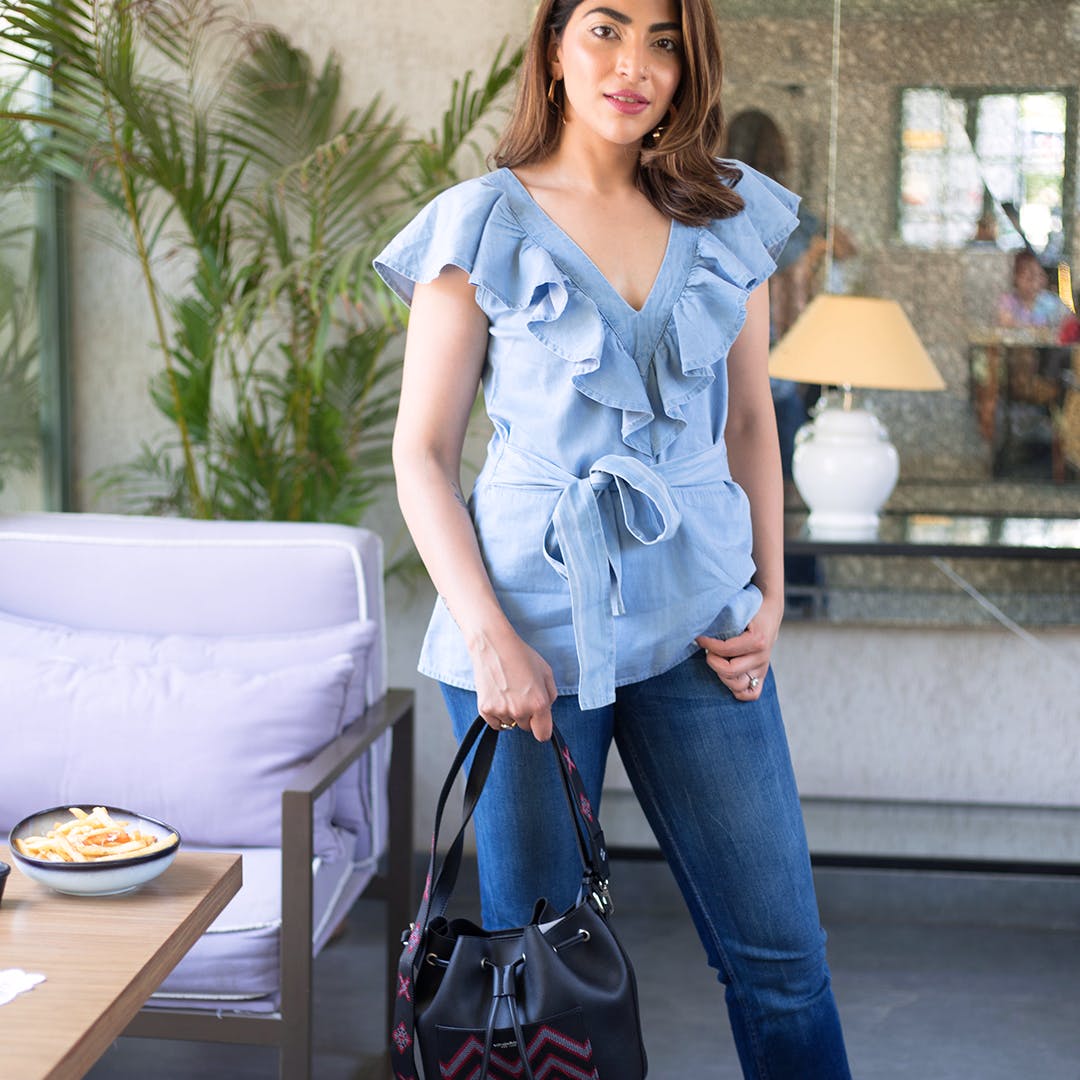 Double Tap This Double Denim Outfit (You Know You Want To!)
Double denim is, unsurprisingly, not really part of my wardrobe repertoire. But over the last few weeks, I've found myself double-tapping an alarming number of double-denim outfits on the gram. So I decided to find a more "me" way of wearing this trend and gave it a more grown-up and polished feel. Scroll down for deets.
Ruffled Denim Top
I found this ruffled denim top on LBB and loved the feminine, more structured appeal. It's made with 100% cotton, and can be tucked in for a formal meeting or left out with your go-to denims for a casual lunch.
Floral Embroidered Mules
If you haven't figured it out already, I'm totally digging all things floral this summer. I slipped into my go-to hand-embroidered mules so I could be comfy all day.
Chevron Embroidered Drawstring Bag
To give my look just the right edge, I styled it with this drawstring bag. I was initially skeptical about the chevron detailing, but to my surprise - I got so many compliments. Plus the bag comes with a pouch and is super spacious so I could throw in my charger, snacks, everything.
Twisted 'S' Drop Earrings
I found this homegrown label on LBB and can't tell you how fabulous (and affordable) their collection is. I got these funky earrings by Fudakti for just 290 on LBB. Only 6 left so grab yours asap!
Comments