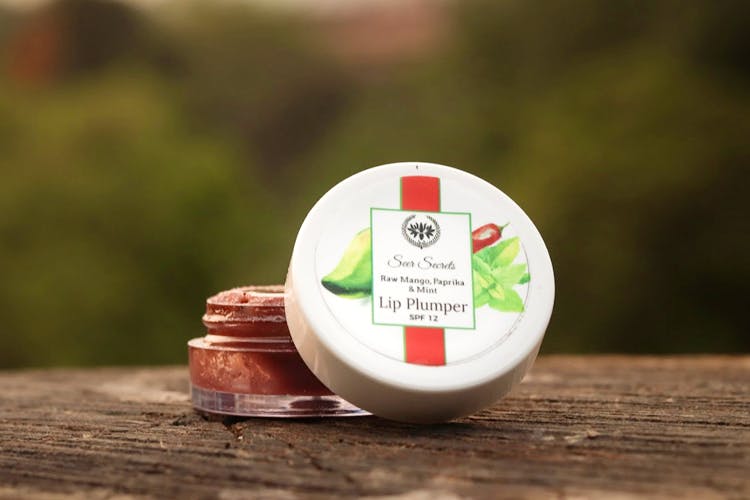 Energizing Body Cleansers, Lip Plumper, Bath Bars & More: Check Out This Brand Spilling Beauty Secrets
Shortcut
Is summer taking a toll on your skin? Or is your skin just not behaving how you want it to? Whatever be your worry, we found Seer Secrets, a brand that does herb based products that will leave your skin feeling fresh. Want to know more? We've got all the deets!

Amalgamation Of Rare Herbs For All Your Skin Woes
We know how difficult it is to find skincare products that have the right ingredients to ensure your skin feels great. Seer Secrets is a brand that is bringing the long lost beauty secrets right into your daily lives. With the most rare herbs and formulations by ascetics from around the world, this brand sure knows how to keep your skin stress at bay.
They have an extensive range of products across categories, so you have ample options to choose from. Their soothing yogurt enzyme body cleanser is just the right product for this summer. If you are looking for an exfoliator for a dirt-free, shiny look, you must try their Mother of Pearl & Volcanic Ash Exfoliant. Did we mention that they have some amazing lip plumpers? We tried the raw mango, paprika & mint lip plumper and it is as fresh as it sounds! For those of you who love experimenting with fragrant bath bars, check out their Ruby Gemstone Bath bar that cleanses, moisturizes and rejuvenates your skin (how cool is that!). Hey you tea lovers, you've got to try their four flavor fine tea palette that is not only delicious, but also healthy for you.
So, We're Saying...
If you love experimenting with skincare products that have natural ingredients, Seer Secrets is a match for you. You've gotta try it to know how awesome it is!

Comments