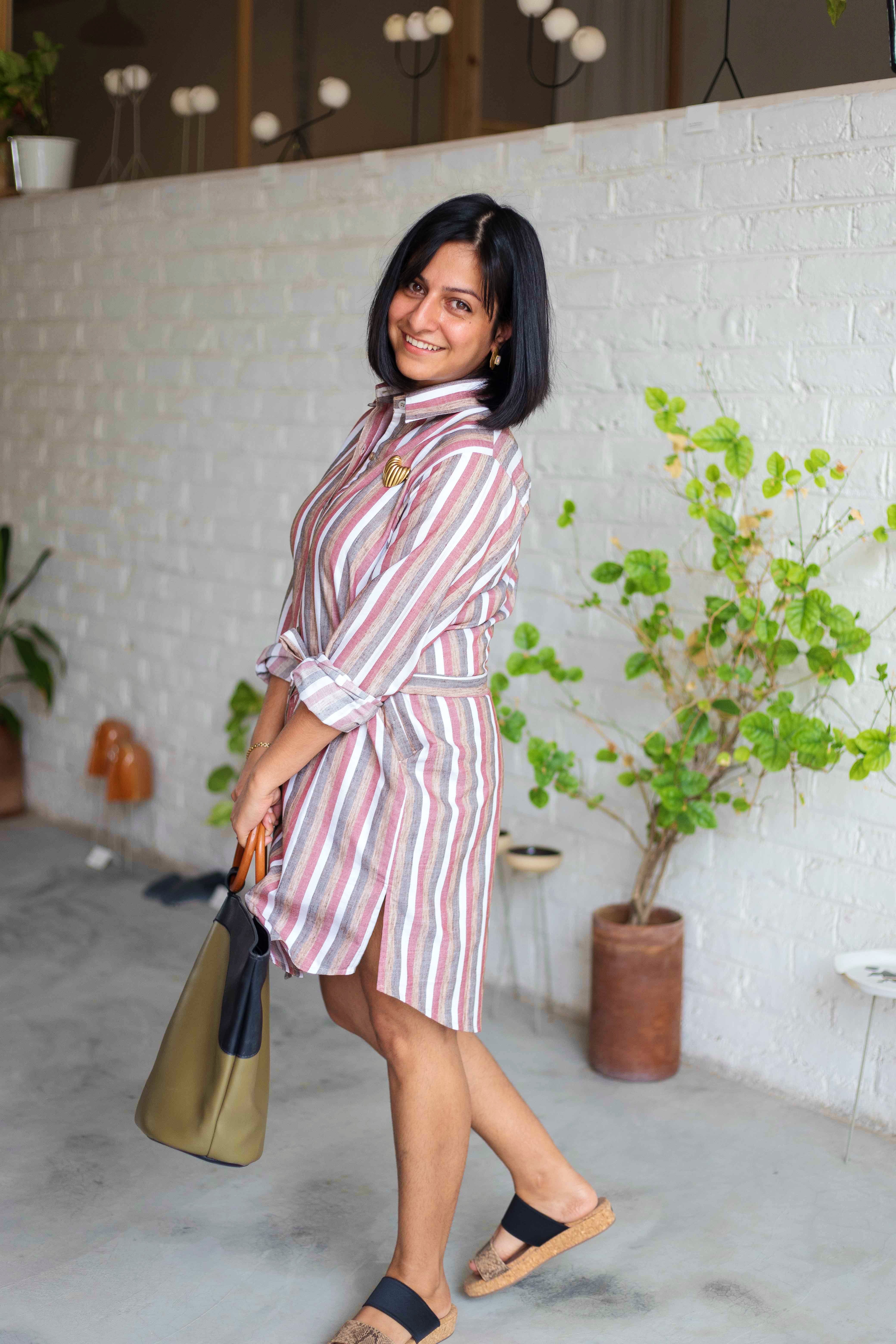 AM to PM, Done Right: 5 Shirt Dresses Starting At ₹770
If you work in an office with a dress code that's even a lil' bit corporate, and struggle picking out professional-yet-trendy separates every morning - we feel you. Shirt dresses are a foolproof solution IMHO: stylish, sophisticated, and always professional. Whether you're on the way to your first internship or headed to the corner office, they're a great choice. We found 5 super versatile picks for you starting at ₹770 only:
Denim Shirt Dress
It's hard to choose favourites, but this might just be mine. There's not one thing I would change about these smocked sleeves or the ruffled waist detail - perhaps, just layer 'em with a blazer or a light jacket for work (the length is already HR-approved). It's really different from my other workwear and on days I'm heading to drinks after work, I don't find myself second guessing this pick.
Waist Tie-Up Dress
Can't pass this one up - we're really digging the colourful stripes & classic collar detail! Oh, and LOVE the idea of a camouflaged belt. Promise you, this one looks its own kinda amazing on all body types - available in sizes up till XXL. It's a nice way to give your monochrome outfits a break and spice things up a lil'.
Ikat Print Shirt Dress
Never say never to a lil' Ikat! The subtle colours and Indie print make it a great pick for a big presentation at work - not too flashy, not too dull. Paired with the right accessories (Jhumkas, anyone?), this can easily pass for a weekend, shopping look too. Jokes aside, there's just ONE piece left and at least 10 of you eyeing it. Get yours asap!
Black Floral Midi Dress
A lil' flower never hurt anyone, and when it's on 50% OFF? Well, what can I say... We're all SOLD! This super vibrant number by Bohemian Dream is a great alternative to your average floral maxi dress and when paired with a contrast belt? SO chic! You can wear it with your go-to white kicks, tan flats and minimal makeup to rock an effortless look.
Pink Cold Shoulder Dress
Free flowing from shoulder to hem (like an oversized oxford, but tailored for an intentional fit), this pinstripe dress has all my friends looking 🔥 We found it on LBB for 50% OFF and couldn't resist hitting add to cart! The evergreen cold shoulder and classic collar looks damn chic and in a subtle pink? You can dress it up or down ANY way you want.
Comments