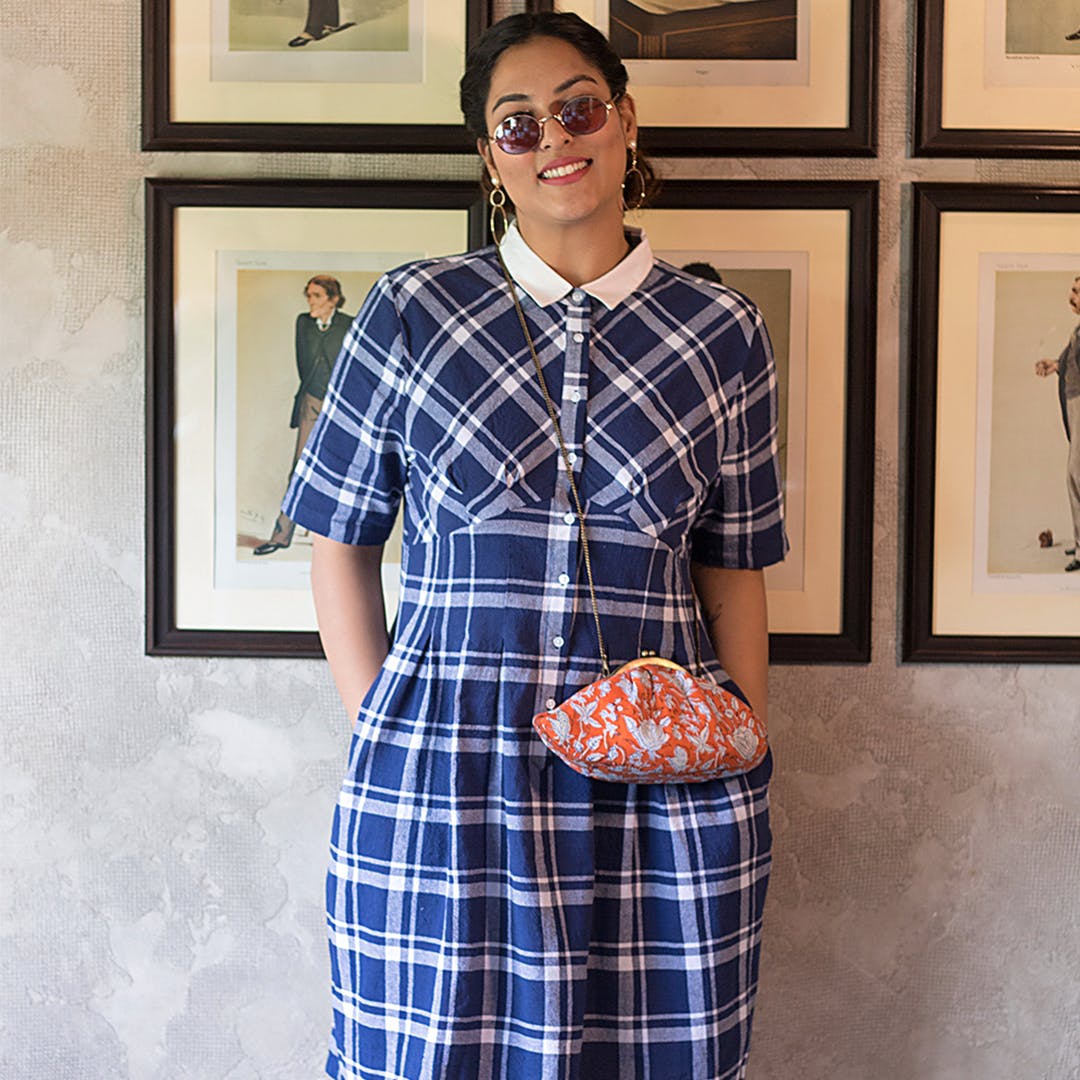 Girls, You'll Want To Make This Super Cute Preppy Outfit Yours
I'm a huge fan of classic preppy pieces, and I love to experiment and switch it up every now & then. And not to brag, but I think I nailed this look.

Chequered Shirt Dress
Guys, this chequered dress is my new favourite. It's made using 100% cotton, fits really well and is super easy to pull off. Plus that contrasting white colour is everything. Make this your next purchase because, yes, it's a worthwhile investment you'll wear for years to come.
Wearing: Size XL
Block Printed Crossbody
Instead of styling the dress with a black sling (the most obvious choice, am I right?) - I paired it with this super fun and vibrant crossbody that I found on LBB. It's made by this up & coming brand called Pitara and so different from the styles you usually find. It gave my outfit just the edge I was looking for!
Ruffle Slingback Heels
Blue Baksa makes the comfiest heels that you can run around in all day. I personally love the cute ruffle detail on this classic navy pair. The heel height is just 2.5-3 inches which works well for me 'cause I'm 5'9".
Studded Hoop Earrings
I tied up my hair up ('cause it's super hot right now) and showed off my new hoop in hoop earrings. Featuring a pearl stud - they're slightly different from all the hoop earrings making the rounds right now.
Ask StyleMeUpWithSakshi a question