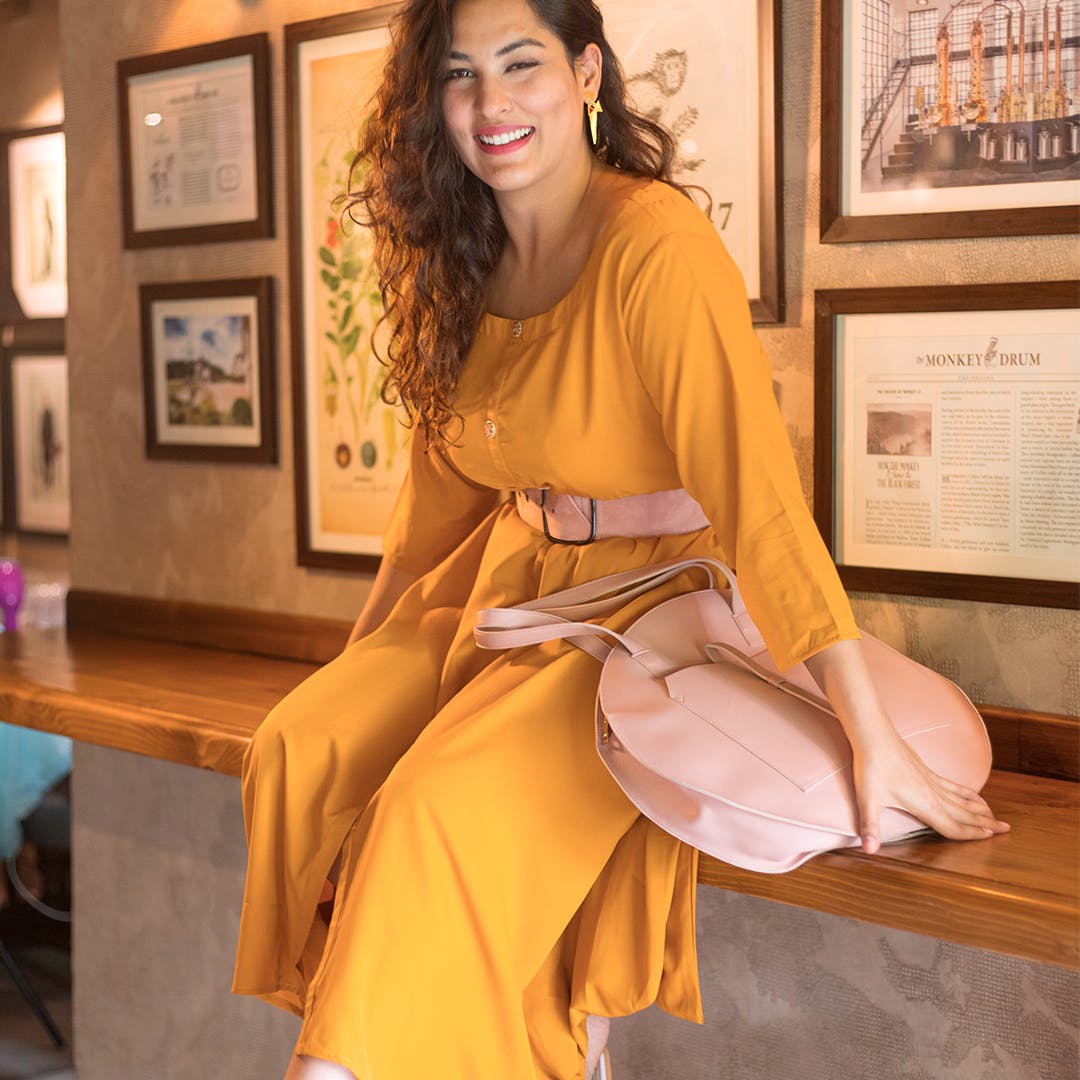 Hello Yellow: This Summer Outfit Will Make You Happier
I know you're all melting away in the summer heat, but this outfit will instantly put you in a cheerful mood. If you've scrolling through the gram, you know that the time for this sunny shade has officially arrived. And this outfit proves it. Scroll down to it make it yours...
Balloon Bottom Asymmetric Dress
I found this dress from LBB for ₹950 only and ordered it immediately! I've already worn it twice this summer and got so many compliments! The colour's brighter than sunshine, the balloon bottom is so different from what you usually find and the fabric? Super lightweight and summer-friendly. It's a steal at ₹950 if you ask me.

Wearing: Size XL
Triangle Drop Danglers
I paired this happy hued dress with these super elegant earrings by Kairos. They're gold-plated and have been handcrafted by kaarigars. I personally love the offbeat orange & red colour combination.
Pastel Circle Tote
This circular tote is so unconventional, and added just the right amount of quirk (and space) to my outfit. I loved the pretty shade of pastel pink and the front pocket detailing.

Comments