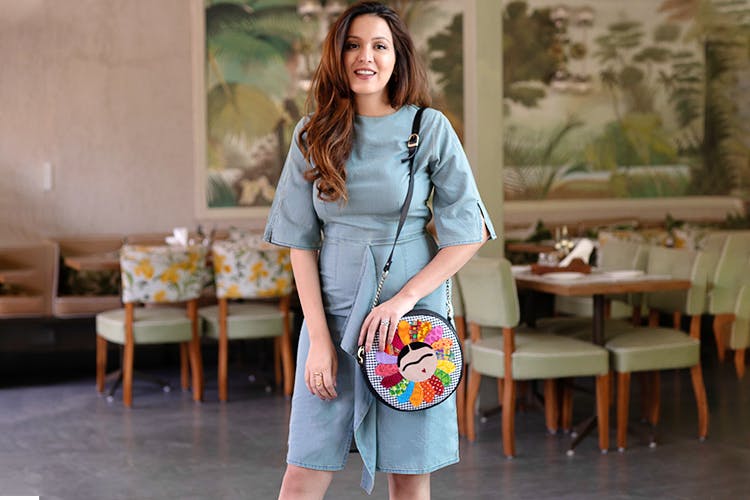 From Desk to Drinks: Here's My 9 to 9 Look
Drinks and dinner after a long day of work? Who has the time to change! I've found a way to keep my wardrobe and outfits versatile, while being able to jump from meetings through the day to dinner with my friends- without changing much at all. Here are the wardrobe staples that I swear by.

Front Slit Flap Denim Dress
Denim has always been my personal go-to option - of course, not the heavier variety that makes you sweat in 40 degree heat. This particular Shades of Blue dress is made using a super light-weight fabric, and has a really slimming cut (love the ruffle detail in the front of the dress!) To keep things minimal, I am wearing neutral make-up here.
Pyramid Stud Strap Flats
Okay guys- these flats are REALLY comfortable! Pastels are my preferred hue for summer; and the stud detail on these strappy flats add just the amount of edge I'm comfortable with. PS: They come in grey, black and white.
Square and Rectangle Earrings
As someone who easily gets bored with regular earrings, these geometric-pattern earrings really caught my eyes. Going with the overall look, I chose the piece that was easy, edgy and cool. Also, these earrings are actually quite light.
Frida Kahlo Monochrome Cross Body
This boho and super vibrant bag is awesome! I absolutely love how this bag has added colour to my overall look. Drop your work-tote; and carry this Frieda Kahlo inspired bag for your night out.
Comments