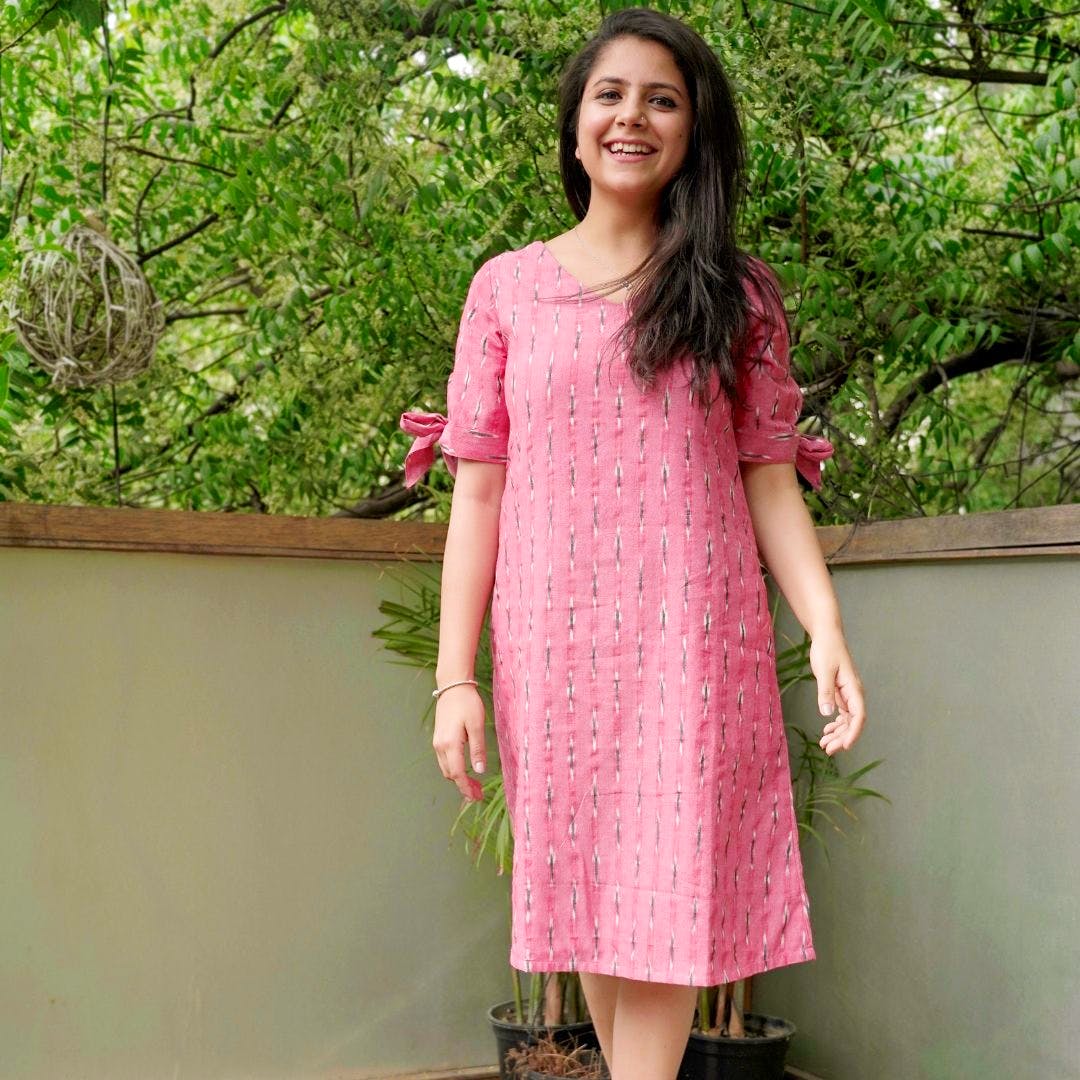 Shop The Look: All Ikat Everything
It's no surprise really, but we're always clocking awesome workwear looks at LBB HQ. Take a look at how Nikita, Senior Associate - Brand Solutions, styled the perfect summer outfit...

Pink Ikat Dress by Bohemian Dream
Obsessed with ikat? Then you have to bag this super cute & relaxed dress. It's made by this awesome indie brand called Bohemian Dream - known for their summer-friendly handcrafted dresses. This style comes with bow detail sleeves and pockets (yay!).
As seen on Nikita: Size S
Pleated Ikat Slides by Tiesta
These comfy slider flats come with an adorable Ikat weave, pleat detail on the strap and a cushioned sole. They're super contemporary and pair beautifully with the pink ikat dress.
As seen on Nikita: Size 37


Camera Charm Necklace by Omnia
To complete the look, Nikita sported this sterling silver charm necklace. It looks great with just about anything - especially if you're an enthusiastic shutterbug like her and want to show off your love for photography.
So what are you waiting for? Add this look to your cart now!
Comments