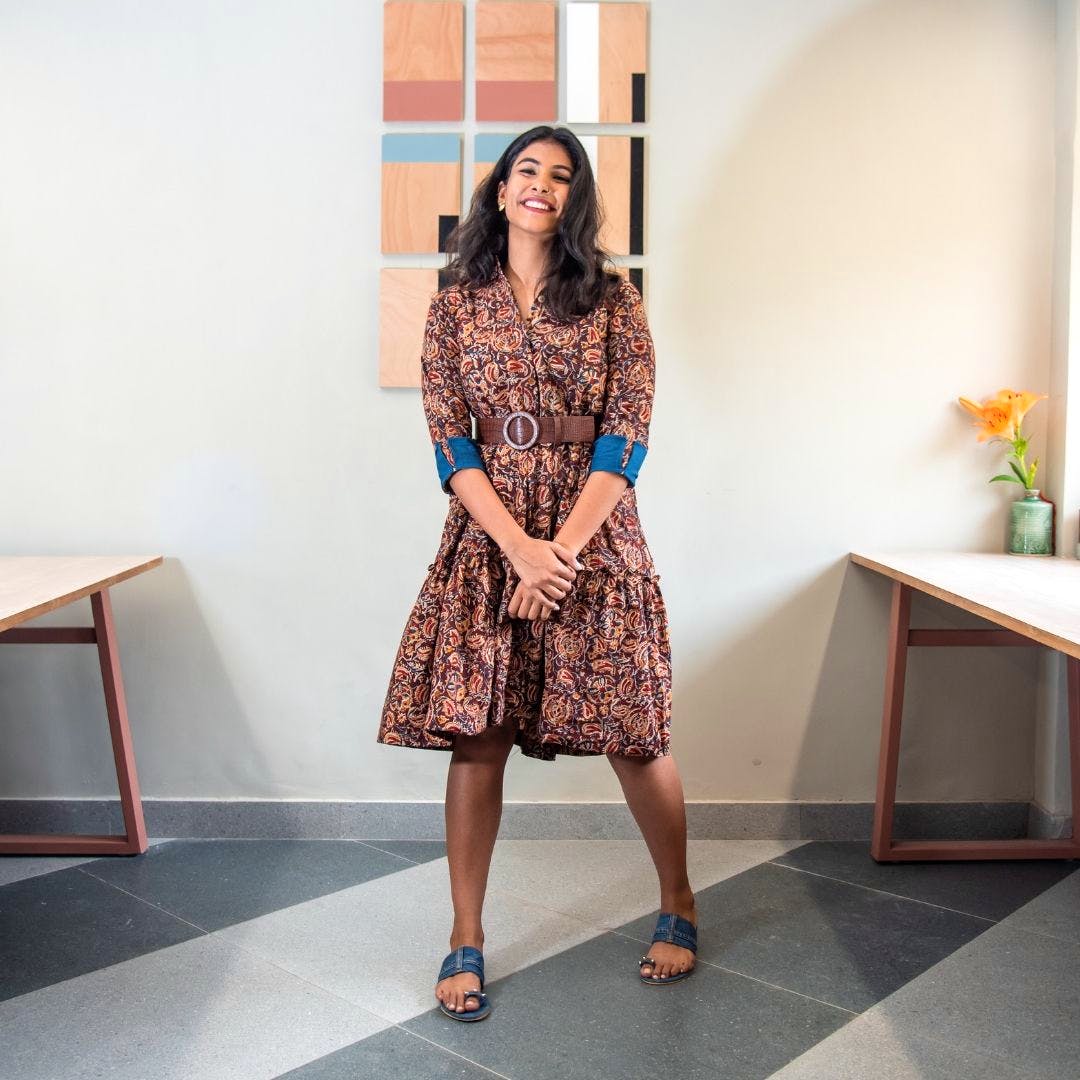 Shop The Look: How LBB's Features Writer Does 9 To 9
It's no surprise really, but we're always clocking awesome workwear looks at LBB HQ. Take a look at how Anmol, features writer at LBB, styled the perfect 9 to 9 outfit...

Kalamkari Shirt Dress by Threeness
This easy, breezy Kalamkari Shirt Dress is absolutely stunning and super comfy. We love the blue detail on the sleeves and the flare at the hem. Tip: To define the waist, you can even throw on a belt.
As seen on Anmol: Size M
Denim Kolhapuris by Sole House
A spin on your boring kolhapuris, these handcrafted denim ones come with golden spikes - adding that subtle edge to the shirt dress. They also have a soft padded sole so you can run around in them all day from one meeting to the next (and even make it for post-work drinks).
As seen on Anmol: Size 38
Coin & Bar Stud Earrings by Omnia
Never underestimate the power of minimal earrings! These gold-plated studs are super light, office-appropriate and make a statement without trying too hard.
What are you waiting for? Shop Anmol's look on LBB now!
Ask Kaamakshi a question