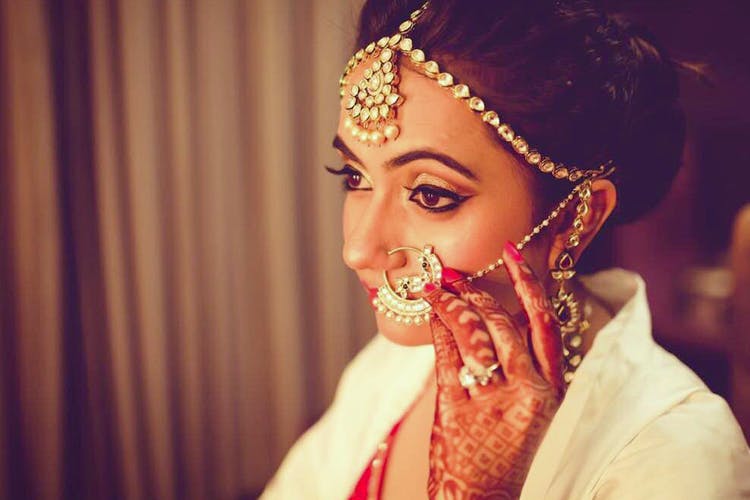 Sohni J For That Perfect Make-Up On Your Big Day
Shortcut
I just discovered the make up skills of Sohni J, and am absolutely digging it. From smokey eyes for a themed party to stunning bridal look, I found her to be able to do pretty much anything, all with a friendly attitude.
Who Is It Best For?
Anyone heading out to a party or a wedding, or pretty much anywhere you'd need make-up. She specialises in brides, and takes care of styling, hair and looks for every function you may need to look your best at. Check her out for a natural-yet-beautiful look.
What Was Your Experience Like?
I was looking to add some drama to my make-up when I found out about her, and she understood exactly what I wanted right off the bat. I wanted to try something different with my hair and she recommended braids, which were perfect.
I love her cheerful aura and well-prepared attitude, and would definitely recommend her for anyone looking for a satisfying make up session.
Price: Pre-wedding HD make up at INR 22,000 and INR 27,000 for airbrush; wedding HD make up at INR 28,000 and INR 33,000 for airbrush; party make up at INR 12,000
Contact: +91 9999963537
Find her on Facebook here or visit her website here.
Comments