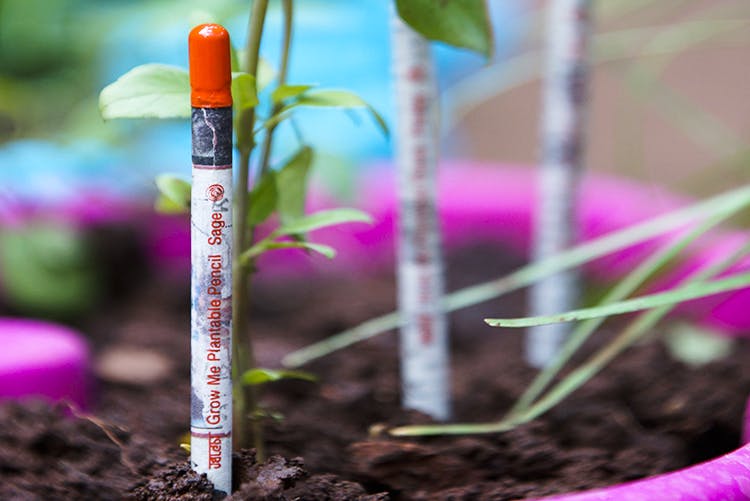 Plantable Pencils By Jalebi To Do Your Bit For The Environment
Shortcut
A pencil with a seed that you can plant: Yes, that's basically it. Meet Jalebi pencils, that serve the twin purpose of writing and also possibly turning your thumb green.
This One's A Multitasker
While many of us might not be consciously making an active effort to go save the planet, we can still lend a helping hand to the ones at it. Jalebi's Grow Me Plantable Pencils, made of newspaper, have seed bombs attached to their ends. You can plant the brand new pencil and leave it in the soil for a couple of days. The seed will automatically detach from the pencil and then, use the pencil, well, as a pencil.
Alternatively, you can use the pencil first and once it's short enough, sow it, and voila, you have a plant!
Grow Your Greens
Coriander, chives, dill, tomatoes, chilli, lettuce and tulsi are some options to choose from. Jalebi also has seeds that come attached with notebooks and bookmarks, and a range of waterproof diaries. The prices may cause plenty of eye-rolling and head-shaking, but hey, at least you're planting a tree.
Where: Shop online here
Price: INR 450 – INR 1,250
Check out their website here and find them on Facebook here.
Comments