The information in this post might be outdated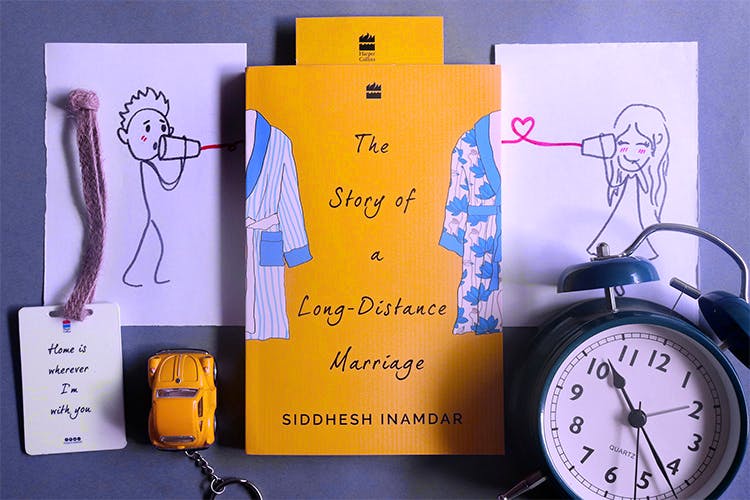 #WordsThatMakeMeThinkOfYou: Tell Us Your Stories Of Long-Distance Relationships & Win Merch from HarperCollins
What Is It?
True love means absolute freedom; the freedom to explore the world and follow your dreams without restrictions, and with your partner's support. And it is this notion of modern relationships that The Story Of A Long-Distance Marriage by Siddhesh Inamdar explores, through Rohan and Ira's love story.
Awesome, What Can I Win?
LBB, along with HarperCollins, is giving THREE Lucky LBB users a chance to win a signed copy of the book The Story Of Long-Distance Marriage, along with an awesome travel tag.
Great, How Can I Win?
That's easy. If you are in a long-distance relationship, or have been at any time in your life, all you have to do is share with us that one word or phrase – big or small, that you associate most with your partner, or your long-distance relationship, along with the #WordsThatMakeMeThinkOfYou – and win this giveaway!
Just fill in your information in the paper-form below.

More Information
Comments