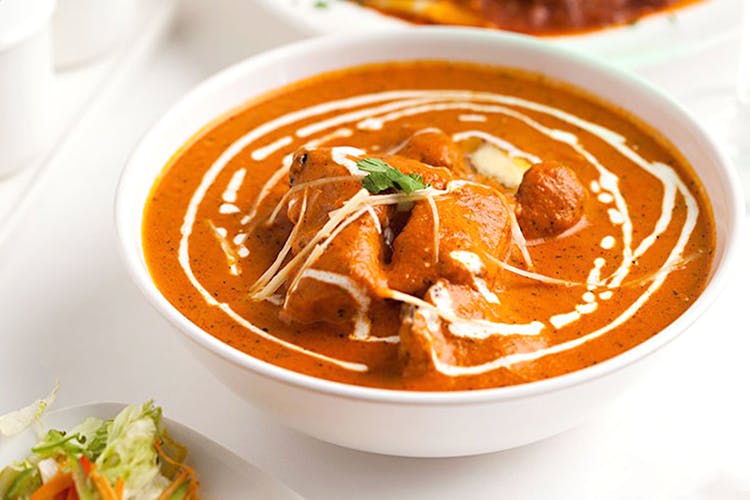 Street Foods By Punjab Grill Food Truck Is Taking G-Town By Storm
Shortcut
While crossing Sector 29 in the evening, you will meet a ton of trucks surrounded by huge crowds, but one that stands out the most is Street Foods by Punjab Grill, with their classic Indian food.
Must Eat
The Butter Chicken Meal is served with two paranthas. It is cooked in the old Gulati-style and the quality of chicken is always fresh; sweet, creamy — the best part is that they use chicken that is already half-cooked on the grill. The reason for this is to diffuse a smoky flavour into the chicken.
Their paratha is one of the best. Cooked on ulta tawa, it gets a texture that is soft yet crispy and flaky. Absolutely delicious!
Must Drink
Nothing pairs better than the classic Nimbu soda with Indian street food.
What We Loved
Quick service and value for money.
What Didn't Impress Us
The extreme crowd can cause a little parking trouble in terms of proximity to the truck. It's really not much of a hassle though, since the truck is walking distance from the parking spot.
What Is The Best Time To Visit?
#LBBTip
This truck visit makes for a really good weekday dinner. You can enjoy the delicious food while sitting in your car—with the AC on full blast of course.
More Information
Street Foods by Punjab Grill
Nearest Metro Station: IFFCO CHOWK
Comments