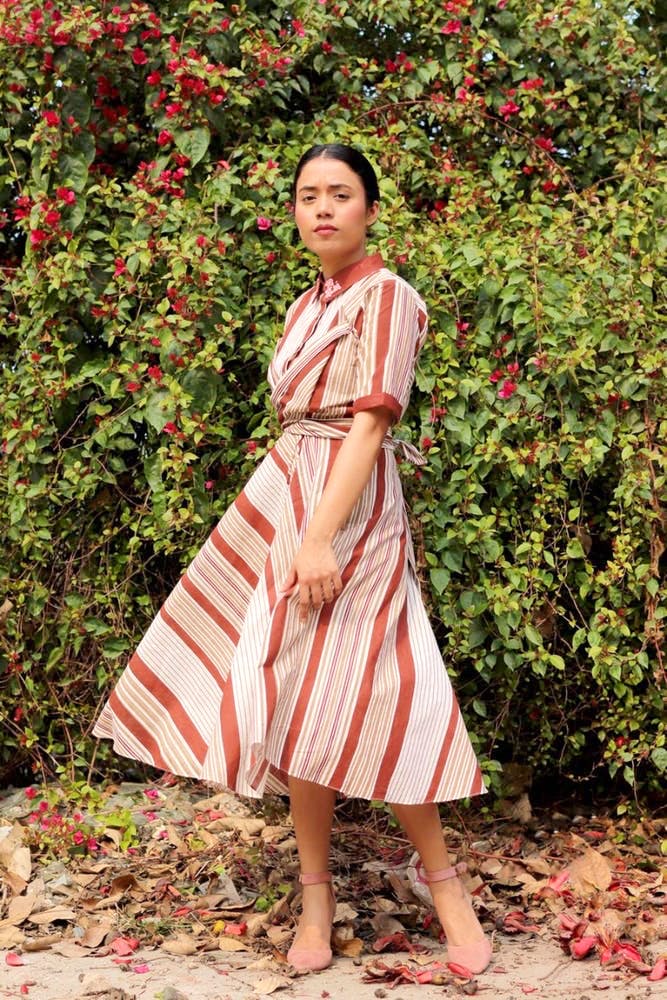 Stripe Right With These 5 Summer Dresses & Tops
Spring and summer are defined by striped t-shirts, dresses, bags, footwear.. basically just a lot of striped clothing. Although, back in the days, stripes were worn to exude beachy and sailor-esque vibes, today striped clothes are much more than that (much more than the regular blue and white stripes). So, check out our list of the coolest striped clothing you can own this summer.
Row Boat White Tie-Up Dress
This pretty dress is ideal for a summer lunch with your friends. It's white, which is great for summers! It also has nice detailing with little boats rowing amidst the stripes which adds a nice quirk to a classic blue and white combination.
Cactus High Low Shirt
Don't like dresses all that much? This striped shirt is your go to. It's a simple cotton striped shirt with an interesting cactus print scattered across it, making it a little more fun to wear.
Striped Cotton Kurta
From far off, this kurta looks pink, but up close you can see the beautiful detailed purple stripes on a nude backdrop. What's great about this piece, is not only that it is a light coloured garment that'll keep you cool, but also that you can try wearing this as a dress with pair of gladiator flats too.
Brandy Stripe Tie-Up Dress
If you're not a fan of fitted silhouettes, you'll love this tie-up dress. Iit will accentuate your waist but is also flowy and breathable (plus, it has a cute, floral detailing on its collar too).
Khadi Pleated Top and Dhoti Pants Set
This set is for your inner boho and free soul. Both the top and the dhoti pants are of a comfortable fit and perfect for summer (we love that the top isn't fitted). Also, the dark blue top is a great contrast to the lighter, striped dhoti pants.
Comments