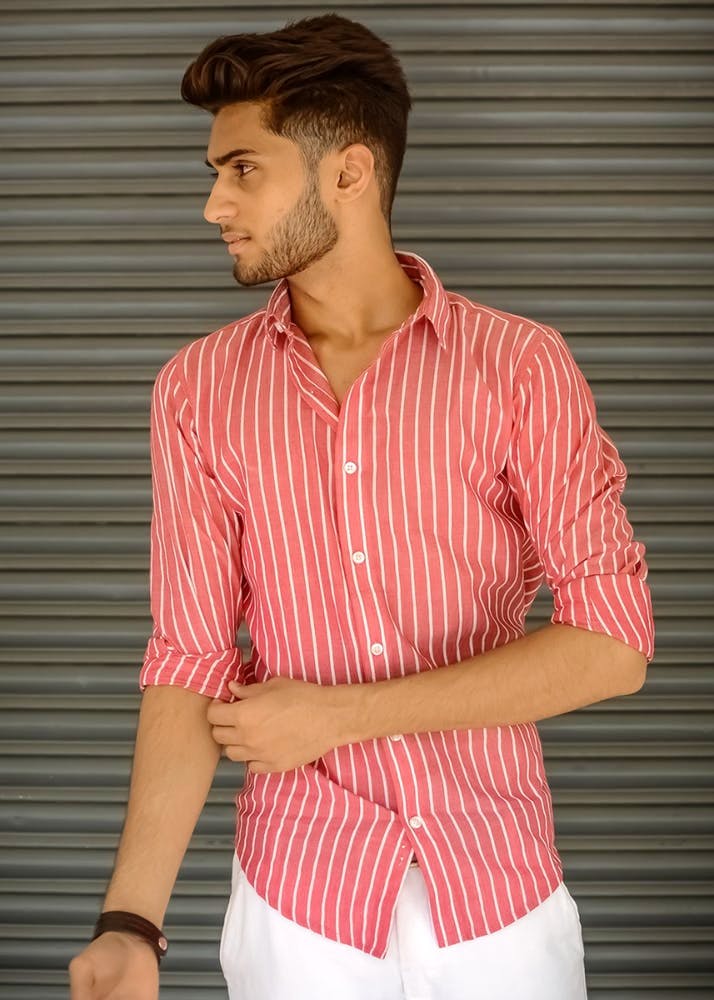 Stripe Right On These 6 Awesome Shirts For Men
Bored of your same old shirts from the Zaras and H&Ms of the world? We feel you. Check out these awesome styles by #madeinindia brands:
Contrast Stripe Round Neck Shirt
Made with 55% hemp and 45% organic cotton, this shirt is all set to be your summer best-friend. It feels really light on the skin (and the eyes) and works perfectly for bougie events like a sundowner weekend party, housewarming, you get the drill. If you check out the image, the detailing will definitely catch your attention - it's SO well done. The round neck is different from the collars we generally wear, and the soothing peach-white combo is everything.
V Neck Striped Hem Shirt
Take a greener route to fashion with B Label's #awesome shirts! They use hemp in all their clothing and you must know, hemp fibres are thermoregulating (keep you cool in the summer and warm in winters). They're also odor-resistant, get softer with every wash and keep the colour as fresh as new. Get your hands on this classic V-neck shirt with trendy stripes. They've got sizes up till 46 but mind you, they're selling out fast!
Stripes Notched Collar Shirt
Bro, if you're all for low-key clothing - this deep collar shirt is a great choice for you. The stripes are in subtle colours and the style doesn't come off as too bold. Featuring short sleeves and a breathable material, this will surely keep you comfortable in the heat too. The best part? It's really easy to pull off and looks dope with pretty much everything.
Ask Arjun a question