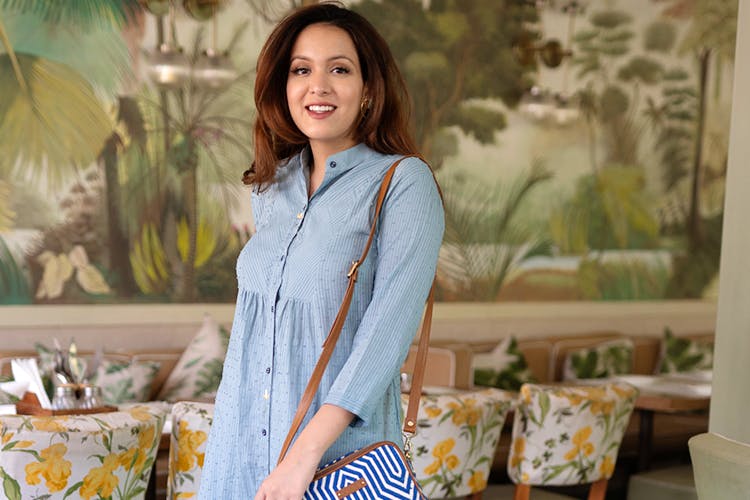 40 Degree Friendly Fashion: My Easy, Breezy Look
Yes yes we all know it's hot and gross and sweaty outside! While there isn't much I can do to change the weather, I can totally recommend awesome places to shop from your comfy, breathable outfits all summer long.
Slide Slit Mandarin Collar Shirt Dress
This super light shirt dress by Vritta can be a big draw for people looking for something comfortable this season. I've paired it up with cotton culottes, but you can also wear it like a dress with mandarin collar.
Size: Small
Pyramid Stud Strap Flat
These comfortable flats from Marcus Taurus are pure love. It goes well with just about any outfit- in fact, I also wore these for my Desk to Drinks look. And the best part? This pair's available in black, grey and white.
Size: 39
Leather Boho Jacquard Print Cross Body
I'm digging the cobalt blue and white fabric on this crossbody. Especially if your outfit is pastel and demure, a bright bag is a great accessory to make your look tad more exciting. This bag has also got a bunch of compartments- enough space to carry all my essentials!
Eclipse Circle In Circle Earrings
Omnia Design Company has a way of playing with shapes- and I am absolutely in love with their designs. This pair of must-have earrings is available in three different colour options as well.
Ask TheDailyAloo a question