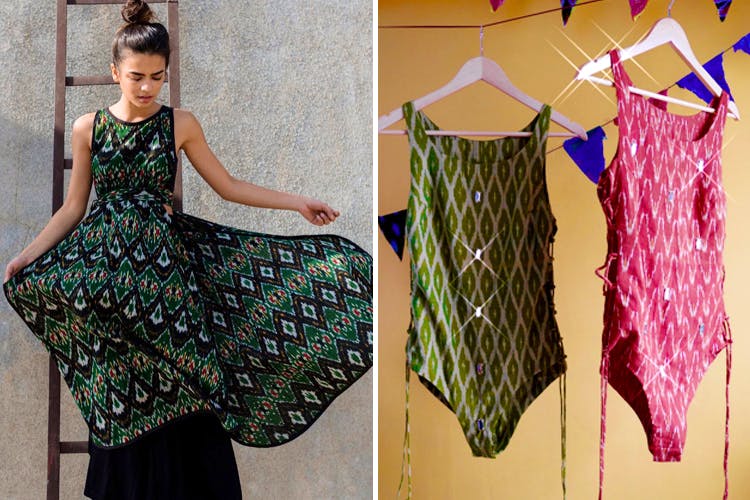 Ikat Obsessed? Check Out This Brand That Does Clothes With Only This Fabric
Shortcut
The Ikat Story is a brand that only does apparel made with Ikat fabric. From breezy dresses to boho crop-tops, this is one label that you should bookmark for all things ikat and boho.
Ikat Is Love
Our love for ikat knows no bounds. It's a fabric we'd like to have our bags, shoes, clothes, accessories and even diaries made with. Ikat home decor? Why not!
While we're still yet to find a brand that only does ikat home decor (we'll get there, some day.. soon), we've managed to find one that only does ikat clothes and is actually, really good at that.
A brand that was started in Mumbai by Chandni Sareen, The Ikat Story does clothing that's comfy, breathable and looks so effortlessly stunning. At the moment, they've got a decent variety of maxi dresses, long hoodies and jackets, jumpsuits and a few pieces of bikini tops, crop tops and body suits, all of which show ikat at its best.
Our favourites are – this black drop dress, these casual kurtas and this blue tunic. We admit that The Ikat Story's clothes are on the pricey side, but if you love ikat like we do and manage to save up for that special dress once in a while, think of this brand during those times.
So, We're Saying..
Check out their Facebook page, Instagram, and you can also find The Ikat Story's clothes on Engrave. Try not to get too carried away, okay?
Comments