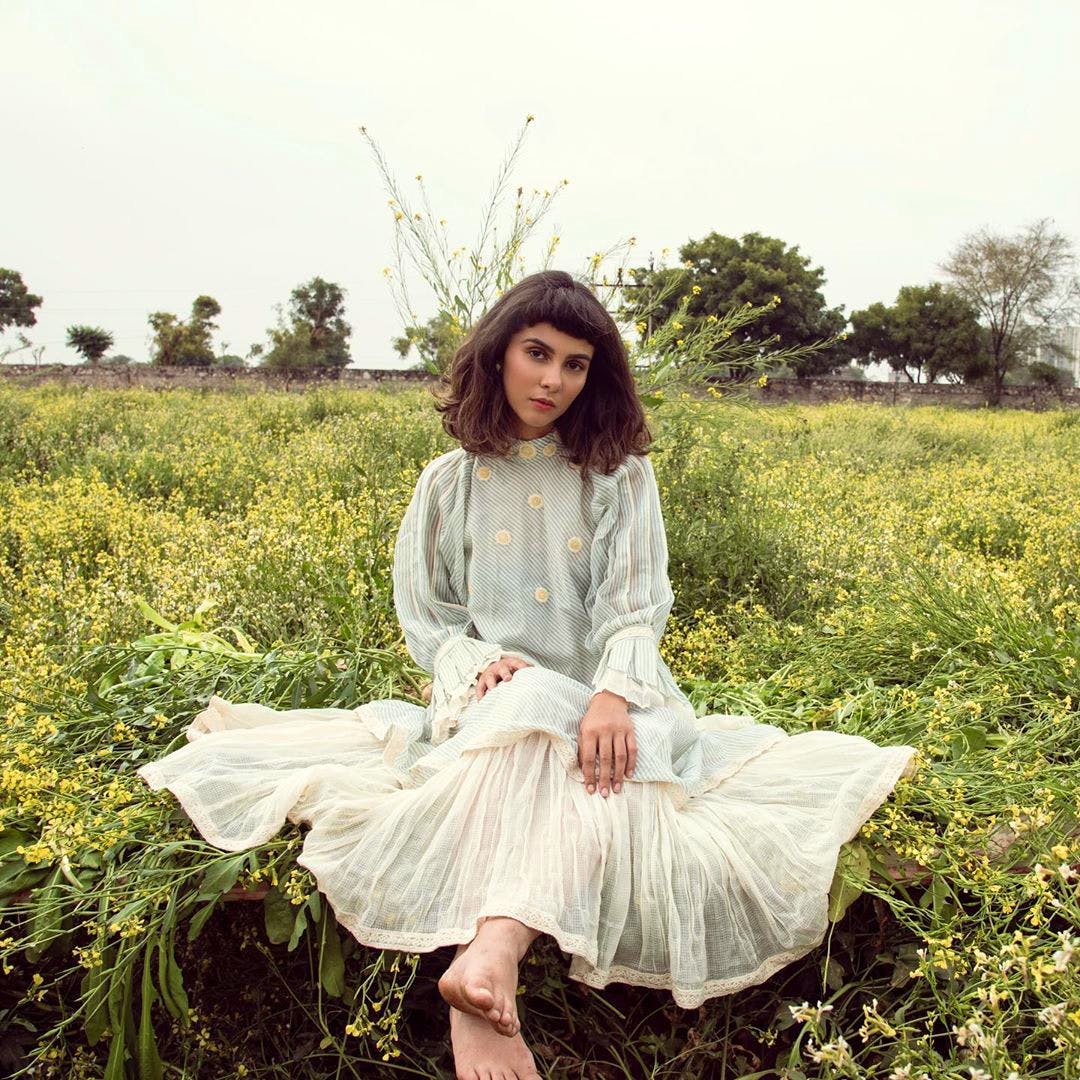 Handloom Lovers, You Have To Check Out This Label's Dresses & Blazers
What Makes It Awesome
The Loom Art is a beautiful label started by Aarushi Kilawat who studied Fashion Design, while specialising in Print Textile and Fashion Styling. This label's vision is to rejuvenate the lost art of handloom fashion, and support local artisans in the process.
At The Loom Art, you can find wonderfully crafted blouses, skirts, and dresses in delicate, pure fabrics like silks, cottons, and wools with fine embroidered work on them. The label has quite a vintage feel to it,; you can see older silhouettes like square necklines, balloon sleeves and longer dress lengths. You can also expect to see a fair amount of Sujani embroideries, bead work and other forms of surface embellishment they get done from their karigars in places like West Bengal, Jaipur and Murshidabad.
Apart from women's wear, this brand also offers fun, weaved jackets, blazers, bow-ties, and shirts for men. What caught our interest even more was that they craft wonderful sling bags, belt bags, wallets and coasters for your more functional needs.
This Jaipur-based label is one of the finer additions in the sustainable lifestyle movement. Although it is pricey, we're absolutely loving their vibe and style. Their skirts and bottom-wear can cost around INR 3,500, whereas more elaborate pieces (depending on the quality/amount of fabrics and work done on them) can go up to INR 15K as well. Most of their garments though, will cost you between INR 6K - 12K.
What Could Be Better
Would've been amazing if they had an offline outlet or if we could buy their outfits and other accessories from multi-designer stores in Delhi (being able to touch and feel the products is always a plus).
Comments