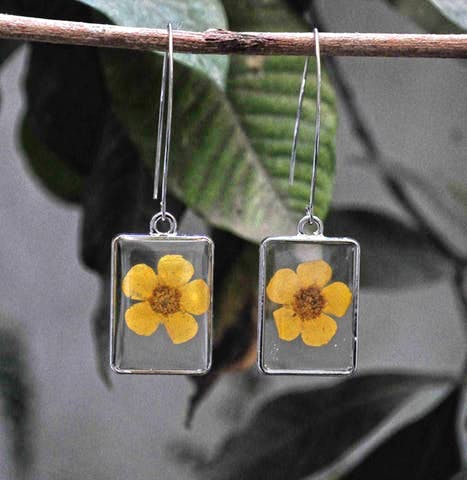 These Jewellery Brands Guarantee Tons Of Compliments
Jewellery addicts, our team found 5 pieces that are guaranteed conversation starters:
Krita & Penna
This #MadeInIndia brand's gold-plated enamel studs and brooches come in ridiculously unique styles - think mini floppy discs, yellow taxis, macarons and a whole lot more. They're super insta-worthy and you can find them only for ₹499! So whatcha' waiting for? Get your hands on these killer accessories now!
Fudakti
Starting at ₹250, this homegrown brand's statement accessories are too good to be true. Their handcrafted designs represent craftsmanship at its best and OMG, it's all so affordable! We love their funky geometric shapes, and the best part? Their accessories look heavy but are surprisingly super light weight.
Alankaara
Introducing: Flower-pressed jewellery at its best 💚 If there's one word I'd use to describe this indie brand - magical would be it. Alankaara creates the most exotic accessories - earrings, bracelets, pendants, rings you name it. They use flowers we hadn't even heard of before - like Azure Dianthus, Blood Red Campion, Campanula & many more.
Goss Babe
"I have too many hoops," said nobody ever! This brand's unique styles are exactly what your hoop obsession was craving. No kidding, Goss Babe gives your major flashbacks of Blair and Serena on the Met steps! Their eye-catching statement jewellery gives a contemporary spin to the humble hoop - which is hands down our favourite part of their collection. You can find dainty swirls, twists, asymmetrical pieces, hoops with pearls... and a whole lot more here.
Ferosh
Sucker for evil-eye everything? This brand's got your back! Their eye-catching jewellery instantly had my heart and why? It wan't too dainty even for a klutz like me.

PS: I ordered from LBB and it got delivered to me in less than 2 days 😍
Comments