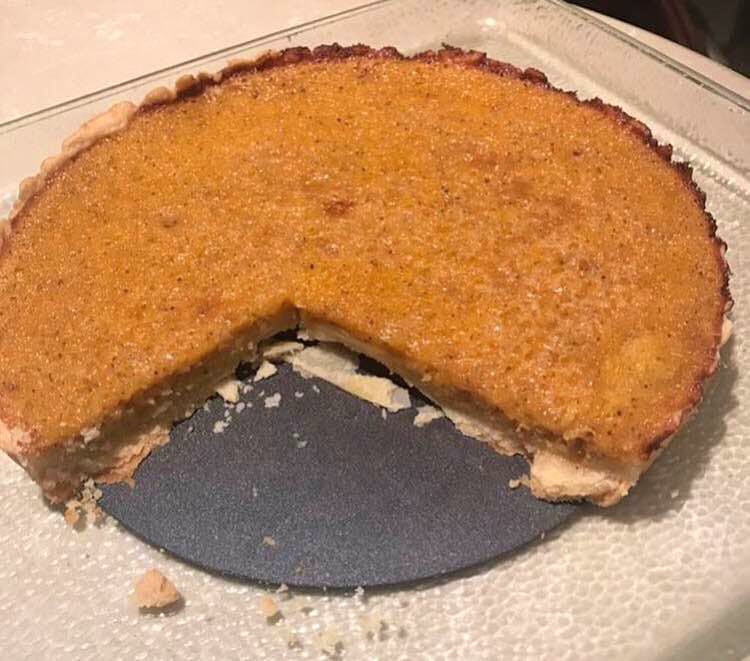 This GK 2 Home Baker Makes Incredible Pumpkin Pies & Cakes
What Makes It Awesome?
I never thought I'd ever get to eat these authentic all-American pumpkin desserts in Delhi, but I lucked out when I got to taste them at a friend's place. The most delicious American-style pumpkin cakes and pies. Even their fragrance is warm and welcoming. And they taste SO GOOD (OMG!), you have to try them to understand what I'm talking about. They are all delicious, and you can even ask for the vegan option if that's your style. The Pumpkin Cake, essentially the Armani of fruitcakes, works for gifting - with Christmas and New Year's approaching, nothing is better than a pumpkin dessert. It keeps well, and despite being luscious, it's relatively low calories and low on sugar too. (Thank you, Pumpkin.) The pies are great for serving a unique dessert or for taking as a gift for the host.
What Could Be Better?
Jyotika Kapur is very busy. So get in touch ASAP. She's selling out daily! her pumpkin cakes and pies are literally flying out of her kitchen.
More Information
Bombay Bizare Baker
Price for two: ₹ 400

Delivery Available
Comments