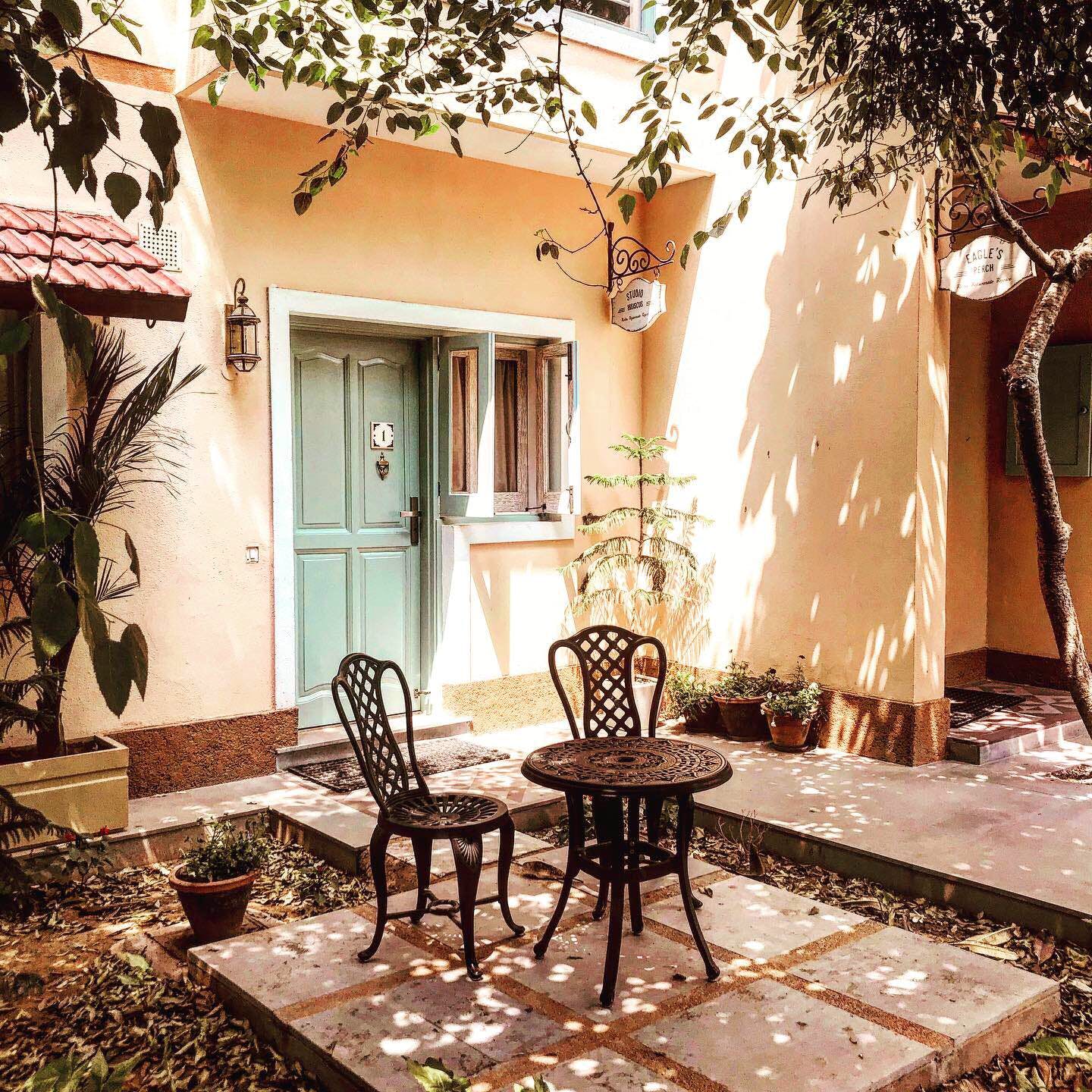 Check Into This Golf Resort In NH-8 To Enjoy Luxury Living & Organic Farm Life
What Makes It Awesome?
There are places you enjoy because they are comfortable, luxurious and have great service, and there are some places you fall in love with because of the little things, that one smile somebody passes at the counter, the sweet gesture of making you feel comfortable yet letting you enjoy your private time, and something that you take back home and hold onto for days. That's exactly what Karma Lakelands is all about! Karma Lakelands is your World Class Luxury Living space with some very exquisite and elegant residence accompanied by the Karma Klub & a Golfing arena. This is a place one can rent (for short stays or long perhaps buy a home and make it a lifestyle choice). Considering their lush green space over 2,00,000 trees, it's certain that there is a drastic change in the air quality and you won't even feel like you're anywhere in and around Delhi! Imagine living in a place so calm, serene, close to nature yet having world class luxury. They also have a multi-cuisine restaurant & a contemporary bar at your disposal, what else? They're also obsessed with swings and hammocks, and I don't see any reason why they shouldn't be, after all, it only adds up to their charm! And while you're living in the comfort of your villas overlooking the golf course or the lake, and you have guests over, there is their hospitality segment, Karma Chalets, which is your boutique hotel, accompanied by a quint cafe 'Under The Neem' where the concept is # FarmtoTable, they literally have a farm in their backyard where they grow both vegetables and edible flowers! Let's come down to the main areas of interests: Karma Lakelands is definitely an exceptional asset and its value is only going to appreciate over the years which is further going to make sure that your lifestyle is far healthier & happier! Also, you could even plan your office off-site, weddings, family get-togethers and other functions over here!  But if you're somebody like me who has this itch to get away every possible weekend, and also is always short of time, you could come and experience this heavenly abode! Whilst you are here, do partake in the following activities: – Start with taking a tour of the entire place. They have a golf cart to take you around, you could even cycle your way! I had the pleasure to visit the owner's private villa, which By The Way, is a work of art! – Visit the nursery and the kitchen garden where they grow capsicums, basils, lettuce, strawberries and some much more with most of it being organic. Have a seat by the charpai and enjoy your meal. Just ask them whatever set up you prefer, and they will surely live up to your expectations. Take a natures walk, and enjoy the stretch of bougainvillaeas, pink, orange, red, white, they have it all. Then head to the Nimoli Wellness Spa and give yourself that extra dose of much-needed self-pampering. Also, do not forget to visit their farm animals. They've got some cows, rabbits and goats! They even have a section dedicated for Bee farming, I even got their organic mustard honey back with me which is absolutely yum! 😀 If you are in for a bit of an adventure, take the obstacle course and I am certain that you are going to enjoy it thoroughly. Hit the gym, if you wish, but do take a swim. They have an indoor & an outdoor swimming pool with a Jacuzzi. Have a great meal at their Multi-Cuisine Restaurant which is being headed by Master Chef India's Runner up. They take extreme pleasure in calling themselves Farmer Chefs as they personally grow most of the ingredients. Last, by not the least, take a swing at golf. Learn whatever you can, take back whatever you can, and have a great time. Tariff: The chalets start at 9K/ night and the Villas which can accommodate 10-12 people, is about 75K/night. The place also makes for a great venue for a wedding, imagine taking your vows right under a tree or middle of the golf course, charming isn't it? (Passing on subtle hints to my future husband!)
Best To Go With?
Family, Big Group, Bae, Kids