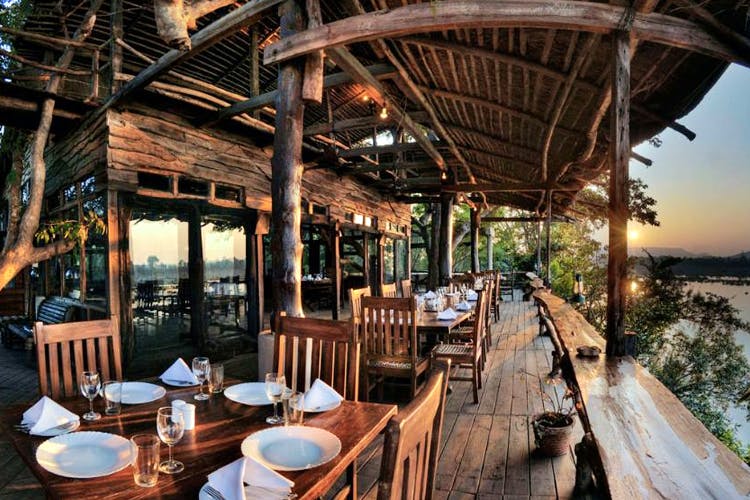 This Travel Company Says No To Hotels & Takes People To Beach Cabins, Jungle Lodges & More
Shortcut
Unhotel is a travel company on a mission. They decidedly ditch the hotel experience to take travellers to secluded, undiscovered riverside stays, green lodges, tree houses or ancestral homestays. They seek out properties across the country that have a story to tell and an offbeat stay to offer.
See You At A Secret Spot?
In an attempt to turn everyone from being an annoying tourist to a responsible traveller, the folks at Unhotel have partnered with a bunch of undiscovered residences. Their curation includes homestays or camps that favour warmth and creativity over clinical precision and five-star amenities. This, however, doesn't mean that the partner homestays aren't well-appointed. It's just that they also have a distinct backstory to offer.
You're probably already thinking about all the leaves you'll have to take from work because every time you hear the word "quaint" or "quiet", they involve at least a 7-hour drive from Delhi. Right? Well, thankfully, this travel agency doesn't just cater to the lovers of long drives – some of their vacation homes are as close as Gurgaon. Check out this quirky bnb that's a staycation dream, for instance. Or, if you have a little more time, Unhotel knows a luxury eco-lodge just 4.5 hours away that's known for its home-style buffets and different safaris.
We're bookmarking this cosy home in Varanasi for our next vacay because hey, we'd love to chill with these two retired grandmas who are full of stories. The thought of eating all the street food and meeting the toy makers and sari weavers is also something that we'd love to explore.
In short, your options, whether you're a mountain person or a beach bum, are many. Rainbow Villa, here we come.
Something Made-To-Order?
Apart from picking from a list of partner properties, they organise themed trips every now and then. Birding and wildlife safaris, astro-photography trips, Valley of Flowers treks, an all women's rafting trip… You can keep track of their upcoming expeditions here and sign up every time something of your interest crops up.
You can even give them a shout if you'd like a customised holiday plan. Want to go camping next to the river with your gang? Or would like to explore trekking with bae? Let them know what destination you'd like to explore and their experts will sift through all the partner properties around. Once they have a clear idea of your what your ideal stay and itinerary looks like, the curation elves hit you with options and even come up with a everything you can do around. #TravelPlansSorted
So, We're Saying...
Witness the valley with the locals. Learn to cook chutneys from a 62-year-old grandma or just spend two nights at a secret spot in the forest… We're totally giving these a shot for that much-needed downtime.