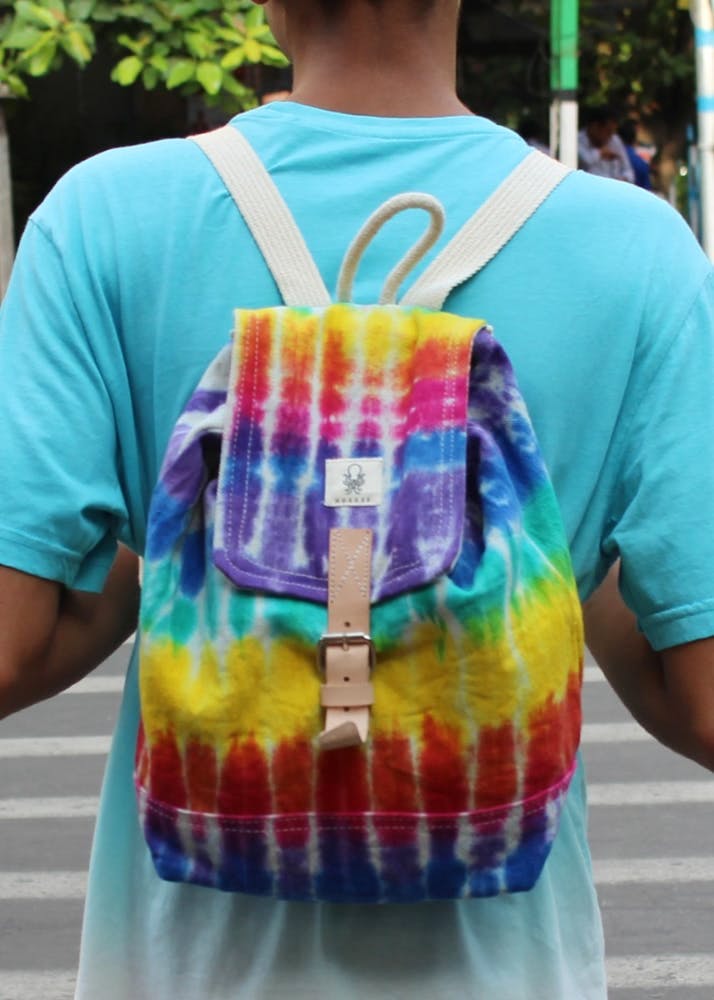 Going Somewhere, Bros? Shop These Travel Essentials For Under INR 2000
Let's face it- the "Airport Looks" trend is taking the best of us. Taking a vacay equals a full on wardrobe upgrade - from trendy (but spacious) backpacks to tough-yet-stylish duffel bags, we're expected to fly out in style. We spent some time digging around, and found online brands that do rad travel essentials that are also reasonably priced. So, read on and pack away!
Tie-Dye Rainbow Backpack
If you love tie-dye everything, you can't miss this brand's washable, eco-friendly bags made using sustainable fabrics. This one features a stunning rainbow print, perfect to add a dash of colour to an otherwise, monochrome travel outfit.
Tan Travel Pouch
Like to keep your beard game on point? This leather, tan pouch is a match made in heaven for you. It's spacious enough to carry all your grooming products, and compact enough to fit into a loaded suitcase. Also, imagine how cool it'll look on your shelf!!
Gym Duffel Bag
Calling all gym fanatics: 'tis the season for an upgrade! Featuring a stunning tan, this duffel bag is sweat-resistant and super spacious! Towel, change of clothes, deodorant, water bottle, done. Make it yours on LBB at a gymtastic price point.
Dual Strap Duffel Bag
Olive this duffel bag by EVOQ! It comes with a double strap and is made with super sturdy material, perfect for folks who are always on the go. It's got plenty space for all your gym stash and travel essentials too.
Tie-Dye Drawstring Backpack
If you're tired of lugging around the same-old backpacks, give this vibrant number by Huedee a try! The gorgeous shibori print pops up any outfit (travel or not) and the draw-string lock is sure to take you back to college.
Blue Compact Backpack
Looking for bags that store your nitty gritties but don't look bulky? Check out this navy-blue Prussian number from DailyObjects' incredible range. It's got dual side pockets for your knick knacks (don't keep your phone in there though) and multiple compartments to keep all your essentials organised.
Concealed Laptop Bag
Lovers of minimalism, style and utility, bookmark Old Tree stat! This one features a padded interior that'll safeguard your laptop, a front pocket that'll keep all your essentials accessible and of course, one can never go wrong with jet black, right? It's on 46% off right now, make it yours before it sells out.
Denim Duffel Bag
This denim duffel bag by Pickpocket is pure love. The rugged denim looks super vintage, and combined with chocolate brown bands? My guy friends love this duffel. It's well-suited for a weekend getaway or a small business trip.
Ask Arjun a question