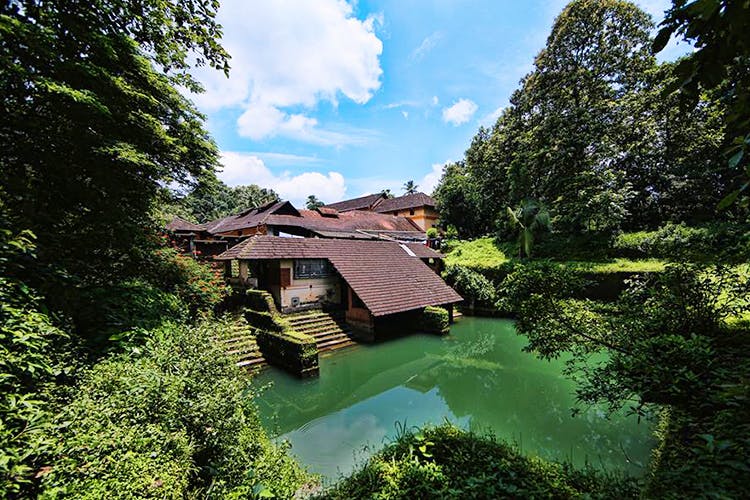 Folk Stories, Regional Food & Music: This Travel Company Plans Unconventional Holidays
Shortcut
The Blue Yonder wants to help you explore cities more deeply. By directly interacting with locals, you get to discover the history and culture of each place and graduate from 'tourist' to 'traveller'.
The Real Stories
Gopinath Parayil founded this travel website in 2004 while promoting a river valley civilisation that was being washed away at an alarming rate. This award-winning initiative aimed to educate people about the heritage and culture of a place and steadily grew into an unique travel company.
This socially conscious enterprise works to conserve the nature, heritage and community of the places they help you travel to. Musicians, folklorists, ritualists and craftspersons in the locality will help you learn about rare rituals, unique art forms and handicrafts that the destination is famous for. In this way, The Blue Yonder hopes to provide an immersive travel experience by establishing a deep, meaningful connection between you and the locals.
Struck By Yonderlust
The trips range from half a day experiences to long stays. The day activities are a blend of local encounters, community initiatives, and exposure to the arts and culture. These activities, lasting a few hours or a whole day can be booked fairly spontaneously and woven into your personal holidays.
When on a longer trip, you can choose to immerse yourself in nature and have a relaxing holiday, or you can go on a quest to visit as many of the heritage sites as possible or trek with local naturalists. Each holiday is tailored to suit your preferences. They will also be more than happy to surprise you – simply give them an idea of what you look for in a holiday, and they will custom-design a vacation for you.
Comments