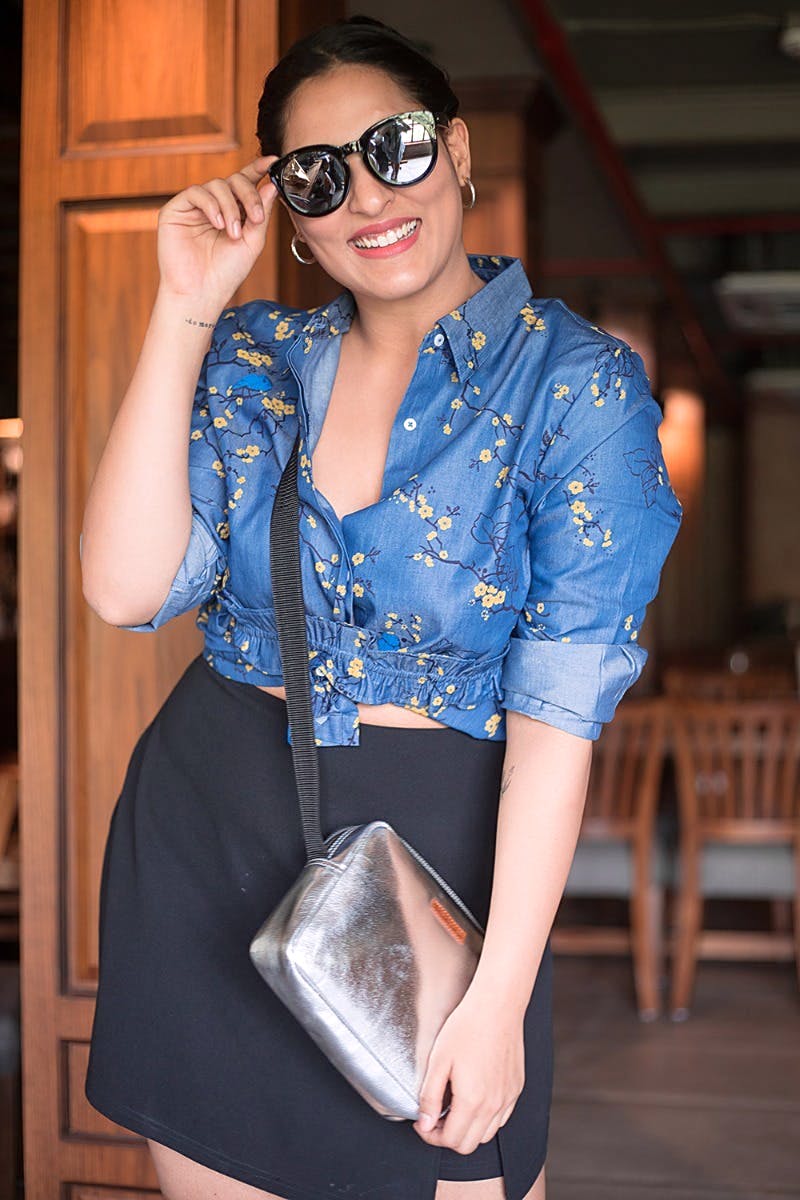 Vacay Vibes, Right Here: Check Out My Coolest Look Yet
I honestly couldn't wait to wear this number at Coachella, so I went right ahead and wore it during my beach vacay. And I rocked it! Scroll down for deets.
Floral Printed Top
If you know me, you know I love florals and cinched waists. So when I found this shirt on LBB, I couldn't resist! Instead of tucking it in - I knotted it up to accentuate my waist and it looked AWESOME. It's made with 100% cotton so it's super summer-friendly as well. Plus, I love the contrasting colours.
Metallic Cross-Body bag
This metallic cross-body bag made by Daily Objects makes any outfit look rad. It's super trendy, and it comes with an exterior pocket as well.
Ask StyleMeUpWithSakshi a question