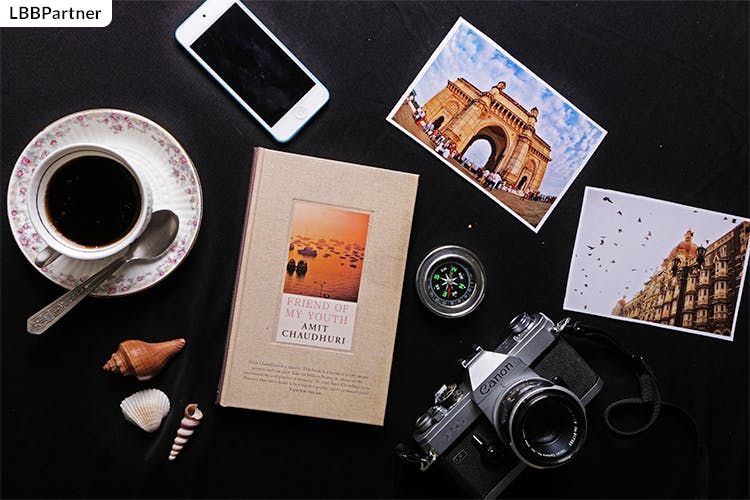 A Visit To These 5 Incredible Places Will Make Your Bombay Trip A Success
If you like to travel, we are sure that you have a bucket list of places you are dying to check out. While these lists are usually endless, we are making the case for Mumbai this time, especially after reading Friend Of My Youth by Amit Chaudhuri.
So before you head to the Bay, why not spend a weekend reading this book and soaking in its culture. That's not all. We have picked our favourite spots that are important landmarks in the book but also definite places to add to your travelling bucket list as well.
Kamala Nehru Park
If the dependence on technology has got you re-thinking your priorities, how about sorting your life out over a picnic?  The Kamala Nehru Park, spread over 4,000 square feet, offers visitors a serene place for some serious introspection.
You will love this place for its greenery, how well-maintained it is, the animal installations and the shaded areas that provide respite from both rain and shine.
Britannia & Co. Restaurant
One of the last remaining Parsi cafes in South Mumbai, Britannia and Co. Restaurant is a must-visit for all foodies. Complete with checkered flooring, wooden chairs and small tables with glass tops, this quaint little café will make you feel like you've travelled back in time.
With some truly incredible non-vegetarian fare, this restaurant is sure to keep both your stomach and wallet incredibly happy.
Horniman Circle
Once on the very edge of Bombay's harbour but now receded inland, as a result of the port expansion, lies Horniman Circle. Here you will get a chance to explore some historic monuments such as the Asiatic Library, the Portuguese Manor House and St. Thomas Cathedral.
The Asiatic Library is almost two centuries old and has recently got a makeover, so make sure you include a visit on your itinerary. Standing tall with its white columns and majestic high-ceilings, this place is also a treasure trove of books and periodicals, ancient manuscripts, painted folios, coins, artefacts, maps and prints.
The Church Of St. John The Evangelist
Popularly called, the Afghan Church, the Church of St. John the Evangelist was set up by the British to honour the First Afghan War of 1842 and truly brings Victorian architecture to life. Apart from its rich history, take time to admire the work and the effort it took to build this Gothic Church, with lots of intricately carved statues and walls.
Covered from all sides in lush green bushes and soft red blooms, this is perhaps the only church in India which has been constructed as a memorial during the British Raj. If you love exploring Old Bombay and have an interest in architecture, exploring this church will make for a day well-spent.
Strand Book Stall
If you are a true bibliophile, a holiday is a good time to add some new books to your collection. And if you are in Bombay, we recommend you head to Strand Book Stall, where you can score rare copies and editions.
From Faulker to Anthony Burgess, classics by Naguib Mahfouz and William Thackeray, as well as poetry books by Vikram Seth and a very, very large stock of Star Wars books, there is something for everyone. The best part? They are all priced between INR 100-200.
Feel like packing your bags and heading to Mumbai right away? We get it, but till the time you reach this magical city, we recommend you check out Friend Of My Youth by Amit Chaudhari. This book is a captivating story that talks about the author's connection to Mumbai through not just the above mentioned locations, but many others that will have you wanting to head here for a quick getaway.
Make this your next summer read – you won't be able to put it down. Buy it here.
Comments