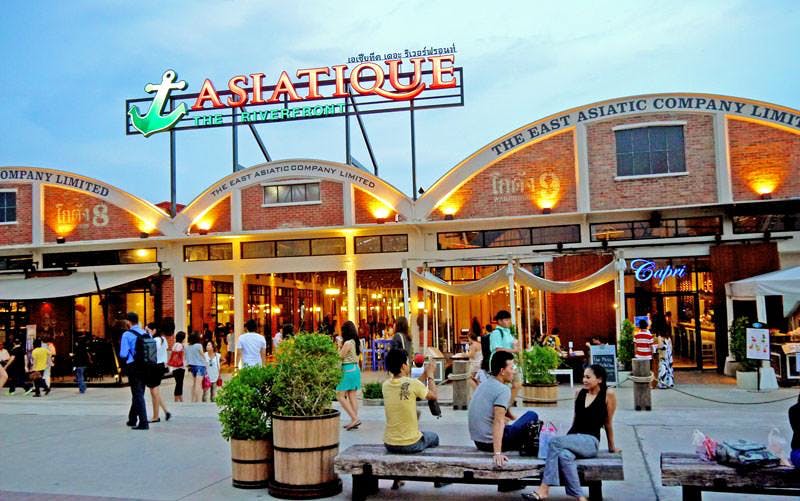 Vacaying In Bangkok With Your Squad? Visit Asiatique For A Fun Evening
What Makes It Awesome?
Asiatique is something entirely different from what you would end up doing in Bangkok (roaming around the streets and the malls). You take a ferry to go there which is an entirely different experience. It is right on the riverfront and is like a permanent flea market with shopping and food stalls (and a lot of them). They even have a theatre there where they host shows, the Ferris wheel there is its charm. It looks beautiful when it's all lit up at night, and the place has a very happy vibe. Take a stroll around, grab a drink or two, shop if you want, it's beautiful. They also have some cruise services there, in case you are interested. It opens up at 4 in the evening and is open till 11.30 in the night, so the weather is always good (as you would want for a place like this). If you are bored of the usual places in Bangkok and want to do something new and different, visit this place. Photo Courtest: AsiaWebDirect
Best To Go With?
Family, Bae, Big Group, and Kids.
Comments