The information in this post might be outdated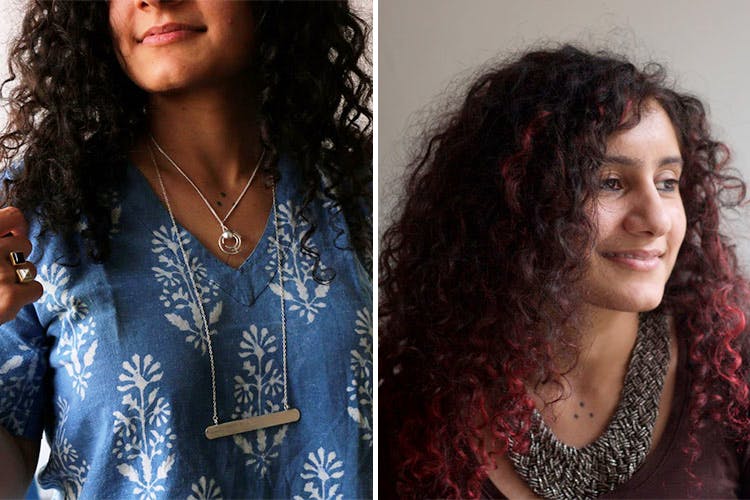 Head To TONI&GUY For A Colourful Hair Makeover This Summer
Shortcut
Summer is the season for change. Change is good, especially when life seems a tad monotonous and dull and I think everything you want to change about yourself starts from your hair! I was going through a similar process in my head and headed to TONI&GUY to see what they could do for me.
Red Is The New Black
Tucked away in the bustling New friends Colony Market, the tall and chic TONI&GUY makes quite a statement. Their space is huge and kempt. They introduced me to Saif, the head stylist there, who gave super helpful hair tips. After a strange narrative about all sorts of things I wanted to do with my hair, we finally settled on giving it a splash of colour. I  was confused between a subtle violet and a stark red and since red stands out in the summer sun, I went for it.
The Process
After giving me a quick lowdown on the two-hour process, it began. I was getting the Red Wave, a colour bordering a deeper shade of mahogany. Since I didn't want a very obvious transformation, they gave me thick highlights.
The Balayage technique required them to untangle each strand then start from the tip and thicken the colouring as they went down, forming an ombré look. Overall, the process took about two hours. I'd highly recommend carrying a book unless you're good with their stack of Hello magazines.
Anything Else?
The hair wash took barely five minutes and my hair seemed happy! The colour had come out well and complimented my skin tone too.
I had a great experience- they were helpful, friendly and definitely quite professional. The colour stands out and I'll probably see it die its timely death in about five months.
PS: Apart from hair experiments, TONI&GUY also do fabulous haircuts and styles. So you may want to hit them up or that in case you're not ready to go colourful yet.
Price: Hair colouring starts at INR 6,000
Comments