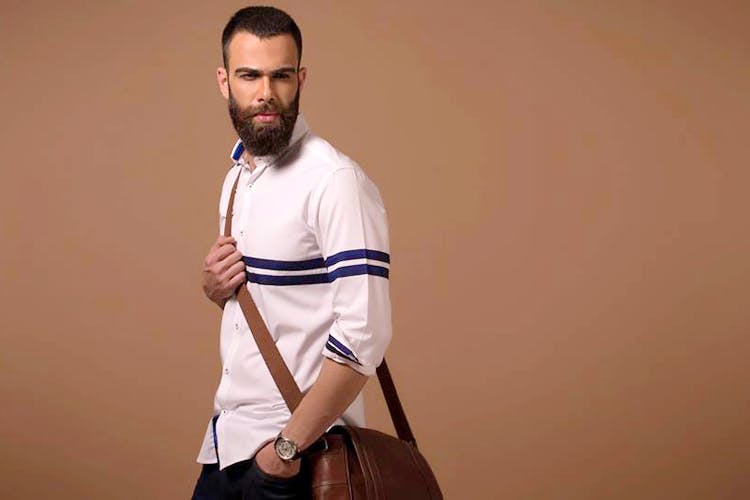 We Can't Get Over This Trendy Andaman-Inspired Collection For Men
It is rare that, in an office dominated by women, we collectively ooh and aaah over men's shirts. But we've actually found a brand that we'd immediately buy stuff from for our respective boyfriends, husbands and brothers (mostly so we can steal it later ourselves).
What Makes It Awesome
In case you hadn't figured it out already, this 'contemporary heritage' men's fashion brand was inspired by the Andaman Islands which is (in their own words) "The part of our motherland that has gone further, to the edge, exploring and discovering, but in its roots, is resolutely Indian". Owners Siddharth and Satvika Suri are passionate about India, and that reflects deeply in all their designs.
Apart from their impressive, signature collection, they also introduce new lines sporadically, all inspired by India in one way or the other. What's worth checking out, though, especially in this winter weather, are their shackets. (We're not going to pretend like we knew what that meant either). Basically, they give the look of an overshirt, but are as warm as a jacket.

They're a bunch who are obsessive about the quality and precision that goes into their products, and thus, work with only top-quality fabrics and craftsmen. So, you don't need to worry about that.

What Could Be Better
They're a premium brand. So, we wouldn't exactly call this one a budget offering (they start at around INR 3,000 onwards). Regardless, we do feel like every one of you boys should have at least one of their shirts in your wardrobes.