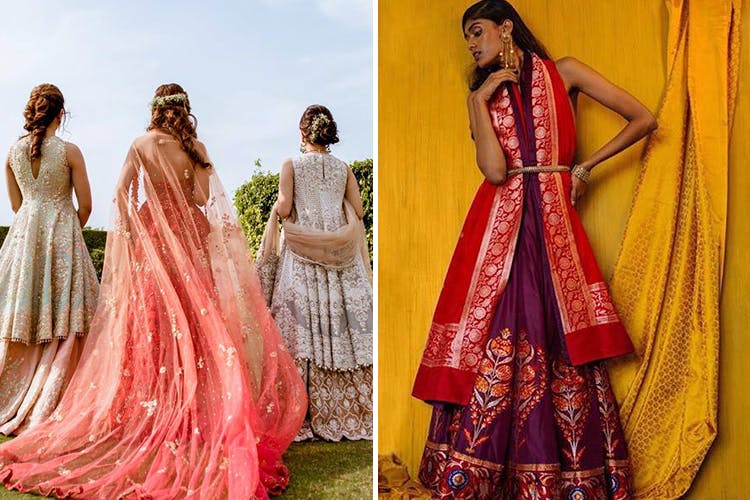 A Guide To Wedding Shopping In Delhi For Any Kind Of Bride
Brides-to-be, we understand that finding the perfect D-day outfit which is classic, contemporary, and stylish, yet does not break the bank, is one difficult task. So, we turned to the wedding planning portal WedMeGood to give us recommendations on where to go wedding shopping in Delhi. Take note.
For The Heritage Brides
If elegant, Banarasi, Chanderi, and pure silk is what you're after, then you need to cut through the bling and glitter and find some stores that sell exquisite fabrics. We recommend Ekaya for lovely Banarasi lehengas, and Asha & Gautam for ones made of silk.
For The Boutique Brides
Need something that's unique and will keep people guessing about where it's from? Well, the smaller boutiques in Shahpur Jat & Hauz Khas may be the answer. Pay a visit to Gazal Gupta for some beautiful and offbeat colour combinations, Dolly J in Defence Colony for the most stunning colors and threadwork, and Madsam Tinzin for lehengas that don't weigh more than you do.
For The Replica Hunters
We admit having drooled over a replica or two of our favourite designer lehengas at Chandni Chowk. If you're headed in that direction, then don't forget to visit Asiana Couture, Om Prakash Jawahar Lal, Ram Kishan Sarees in Chandni Chowk. Anarkali in Karol Bagh for designer knock-offs at a fraction of the price.
Comments