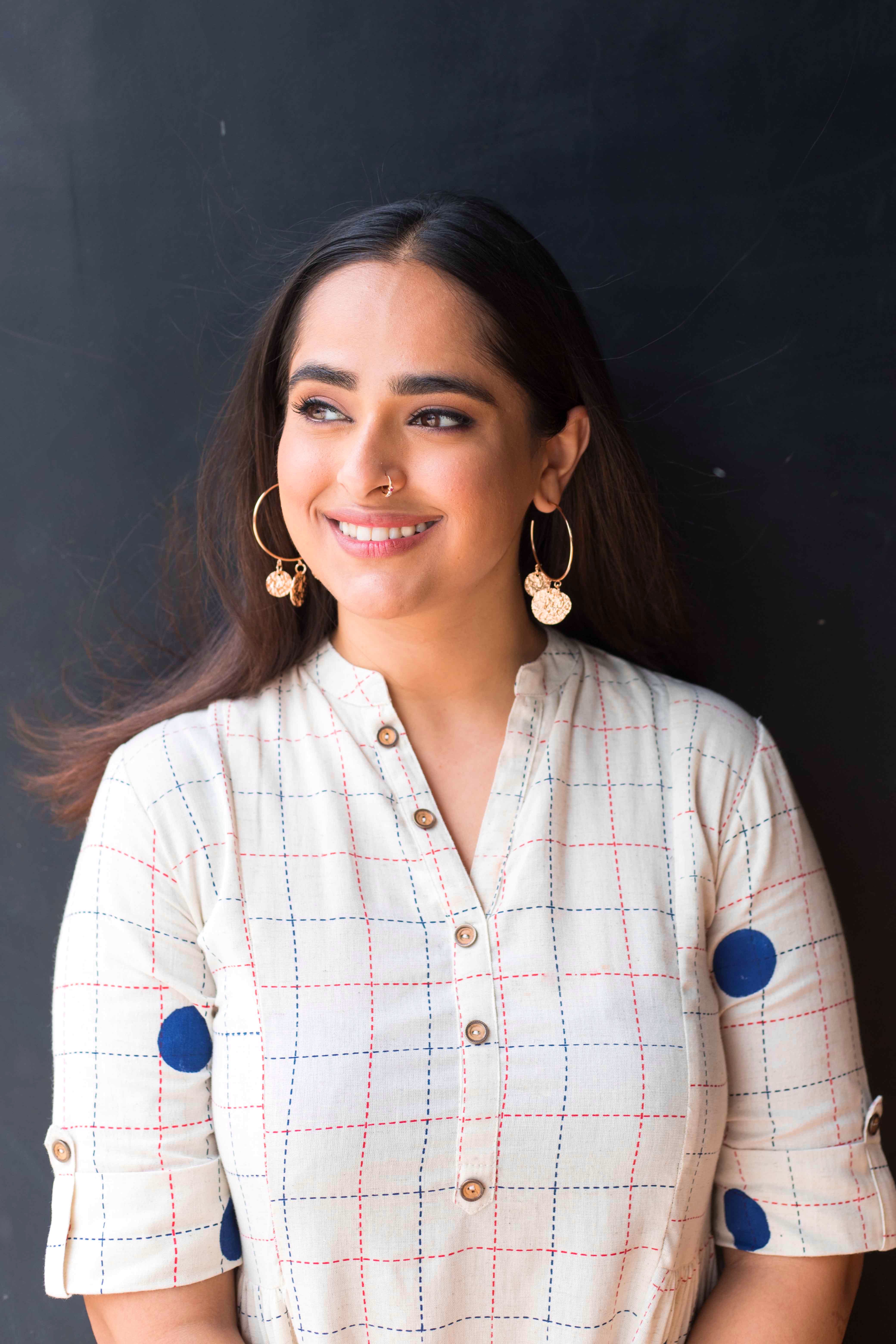 What LBB's Tribe Of Awesome Swears By
LBB's Tribe Of Awesome is a community of awesome women across India who are super passionate about what they do professionally - you could be a lawyer, comedian, a killer pastry chef or just someone who's big on all things fashion. How does one become a part of it? Just hit register, fill in a few details and we'll get back to you.

A few select women - makeup artists, advocates, songwriters, journalists, you name it - are currently a part of LBB's Tribe Of Awesome and here are some of their favourite picks from LBB.
Floral Kimono
"Being in the fashion industry really multiplies the burden of looking on-point every time you step out, and that's why stocking up on effortless maxis and jumpsuits is second nature for me. The vibrant and floral number I'm wearing here had me feeling super sexy. NGL, I was slightly skeptical about the fit, but it's SO flattering."

- Umang Vanshika, Benefits India and professional MUA
Double Button Solid Blue Shirt
"Working in music effectively equips you to learn how to stay "relevant" - both in what you produce and what you follow. And I do my best to channel that into my fashion choices. so when I spotted the denim-on-denim making rounds in the fashion world, I practically looked up and thanked god. The double button style on this top is is super on-trend and I also love the stylish stripe details on the sleeves. My favourite part? The high-low style doesn't make me worry every time I bend (you know what I mean)."

- Smiti Malik, Singer, Songwriter and Vocal Coach
Comments