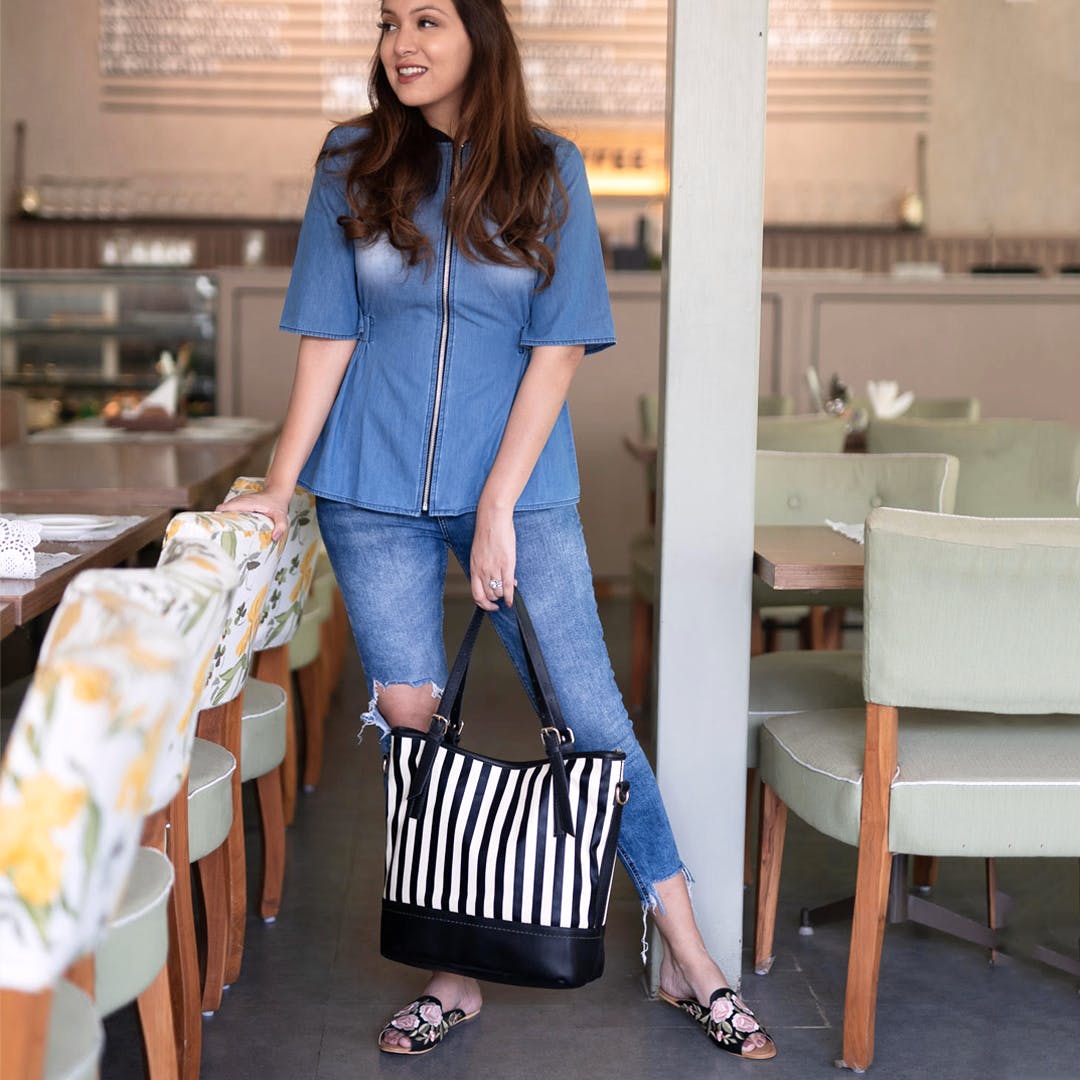 What To Wear To Lunch This Summer
Yes, yes, it's ridiculously hot outside and with every rising degree, all I want to do is dress comfy. If you've planned a lunch date in this heat, stick to minimal dressing, subtle accessories (and a whole lot of iced tea)! Scroll down for my go-to outfit, it'll take you from a morning filled with errands straight to the table with your friends.
Front Zip Denim Top
I've been wearing this comfy denim top on repeat this summer. I love the rad zip detailing, plus it's made with 100% cotton denim so it's super breathable. I paired it with frayed denim jeans for a double denim vibe, but you could totally style it with white pants or a midi skirt.

Wearing Size M
Monochrome Striped Tote
This Monochrome tote from Akiesha's collection is pure love! It adds the perfect edge to my outfit and breaks the monotony. Also it's super spacious and has a back pocket too - so if you're going to be out all day, you can just throw in all your essentials.
Hand-Embroidered Slides
Guys, these open-toe mules by Sole House are everything. I found them on LBB and fell in love with the peachy-pink floral embroidery. They're made with soft vegan leather and are super comfy.

Wearing Size 39
Ask TheDailyAloo a question