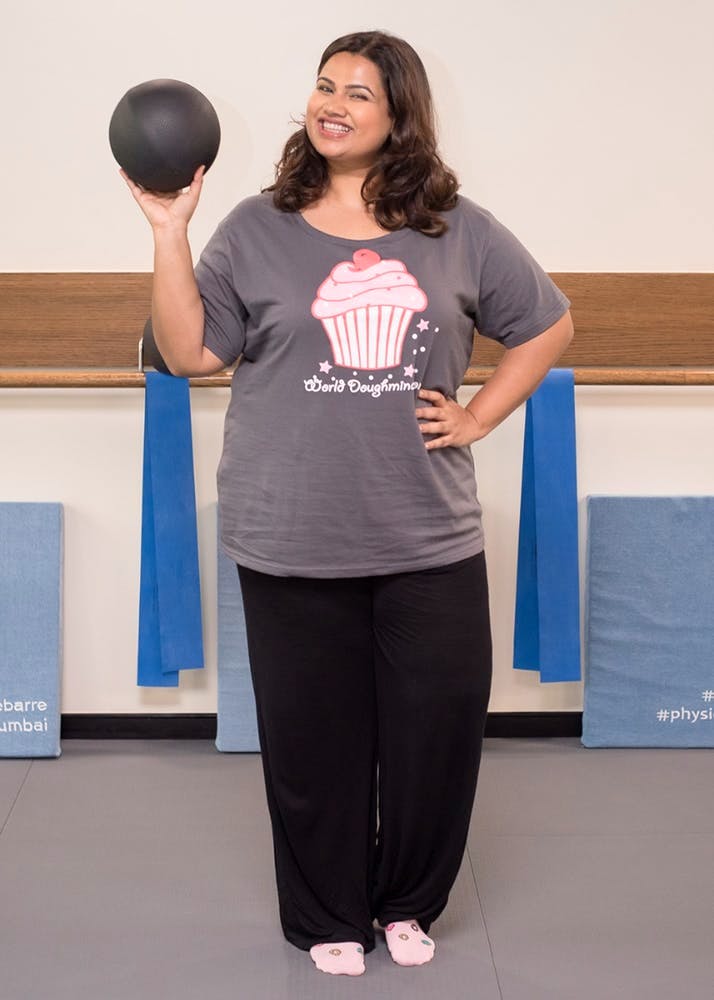 What To Wear To The Gym
If you follow me on Instagram, you know all about my crazy obsession with fitness and fashion - and that in my head, one doesn't go well without the other. I love hitting my personal health and fitness goals in style! After all—simply looking chic will make you feel even more confident about heading to your workout. And with outfits that are this good, wanting to show them off is enough reason to head to the gym!

Check out these gram-worthy tees & accessories:

World Doughmination T-Shirt
This casual, comfy tee makes the baker (and rebel) in me super happy! I usually wear super loose, basic tees to the gym and this super cute version is the perfect alternative!
Pizza Motif Socks
Oh my god you guys, these socks have a pizza my heart! They are super cute and SO affordable. You're definitely going to make some heads turn at the gym, so beware foodies!
Denim Sneaker Studs
For days when I'm heading straight from a meeting to the gym - I skip the hoops and opt for minimal accessories instead. And these quirky sneaker studs are everything! Safe to say - I've nailed minimal accessorising for the gym!
Sweat Now Gym Bag
With a new gym bag, you'll find yourself reveling in the process of packing up and sprinting out the door feeling organised and on top of your game. And this quirky slogan gym bag is my absolute favourite, you guys!
Serial Baker Tee Shirt
Up until some time ago, I was convinced that cool graphic tees are limited to the H&Ms, Forever 21 and Moschinos of the world (and let's be honest, no matter how much money you make - paying a fortune for a basic print does pinch your pocket). So when I found thissuper cute t-shirt on LBB, the baker in me just couldn't resist. The best part about buying from local brands? They do sizes up till XXL in really good fabric and are so easy on the pocket.

Comments