The information in this post might be outdated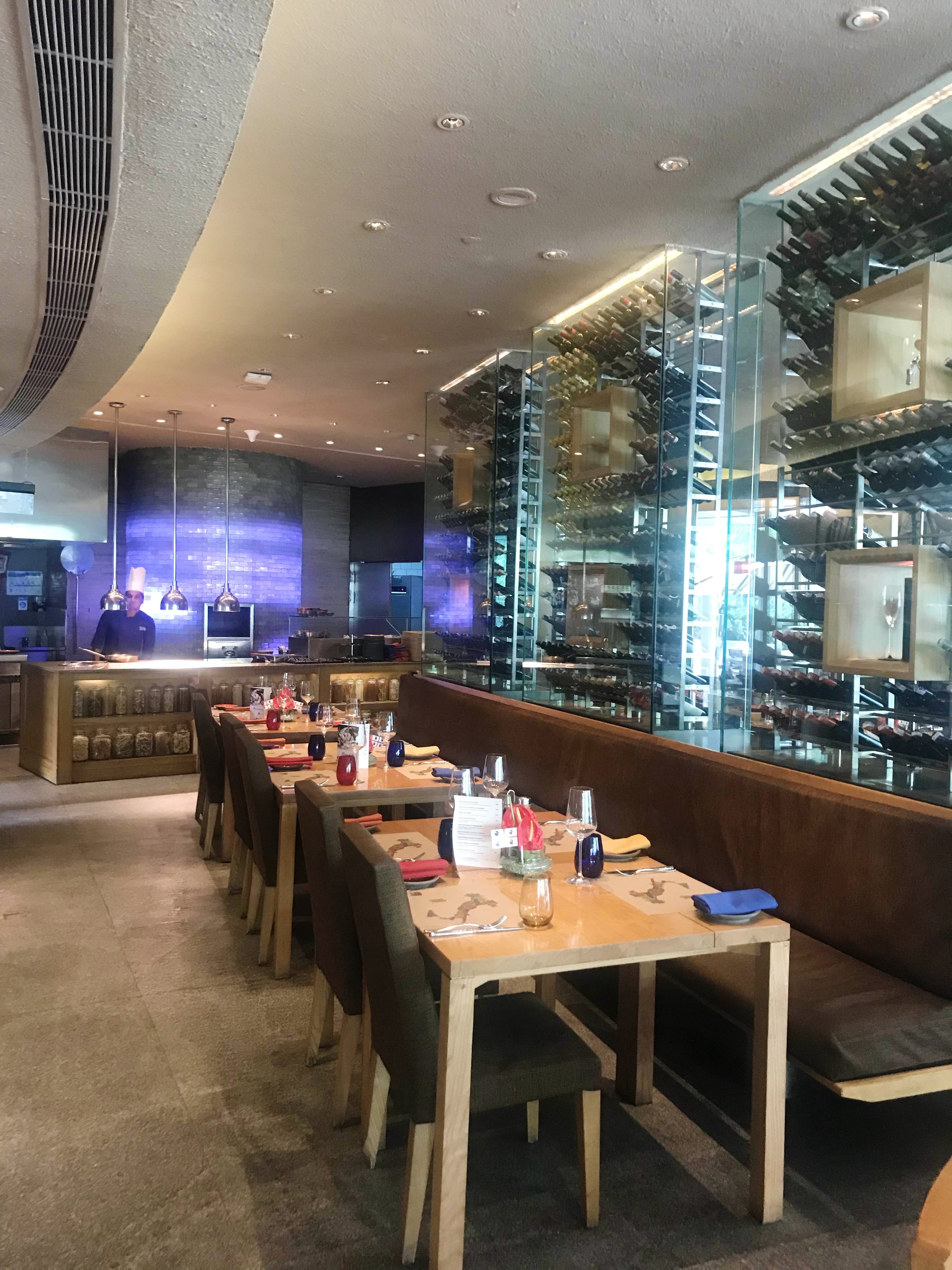 Nearest Metro Station:

IFFCO CHOWK
There Is So Much More To Italian Food Than Pizza, Pasta & Gelatos!
What Makes It Awesome?
There is so much more to Italian food than pizza, pasta and gelatos! We all know that but it's not too often that we get an opportunity to experience this glorious cuisine beyond the usual! That's why it's a good idea to reserve some meals for cuisine specific restaurants at hotels, they have access to the best of ingredients and maestros for chefs. So, when I heard about the Sardinian Food Festival at Prego, The Westin, Gurgaon, I made reservations, immediately. The second-largest island of Italy, the cuisine of Sardinia is seafood heaven. Prego is one of the most laidback fine dining restaurants in a hotel, the vibe is easy-going and the decor non-conformist yet very chic. I love going there because over the years they have handpicked Italian chefs who come with the culinary repertoire of their hometowns and there's always so much love in the food, it's hard not to fall in love with Prego. Their new chef Marco, is an affable, chatty young man who is very proud of his island home, Sardinia, and why not? Sardinian food is considered the epitome of comfort eating and his small but delicious food festival menu is just that, comfort eating! Even though we wanted to eat everything on the menu, what really stood out was the Carpaccio di Salmone alla giardiniera (marinated salmon with giardiniera salad in a light mandarin dressing); the Giardiniera salad is pickled, preserved vegetables that are a staple on the table and can be added to sandwiches and pasta in general. Then came the Fregola di gamberi (Sardinian couscous with prawns in a bisque), which chef makes with pearl couscous since Fregalo are usually larger pasta pearls and hard to find here but this made for a dish that was both hearty and light at the same time. We wanted to try the Gnocchetti Sardi Alla campidanese a version of "Sardinian gnocchi', the quintessential pasta from Sardinia in tomato sauce with pork and pecorino cheese, which is a Sardinian speciality cheese but instead we chose the Risotto asparagus e porcini, the asparagus and porcini risotto where chef was very liberal with porcini, making an earthy and delicious risotto, brightening a dull, rainy day! My personal favourite was the Pancia di maiale arrosto e Vernaccia, pork belly, cooked perfectly and served with roast veggies and slathered with a perfect roast sauce, the best reason to have skipped the pizza. Though do keep space for dessert, this cheese-filled, the deep-fried pastry is not something you're likely to find anywhere in the city which is why I am hoping Chef Marco keeps in on the menu long after the food festival. Ask for the Seadas con Miele di acacia, served drizzled with warm acacia, honey. Ideally, this should be filled with very young Pecorino but since that's difficult to source here, Chef managed to recreate the same flavour with a mix of three kinds of cheese. Good to see Prego in the hands of a passionate chef with a bit of magic in his hands. Hurry and reserve a table, this food festival is a great preview of the upcoming, new menu at Prego.
What Could Be Better?
If these dishes stay on the new menu, things would be way better!!
Best To Go With?
Family, Big Group, Bae, Kids
Comments
Nearest Metro Station:

IFFCO CHOWK