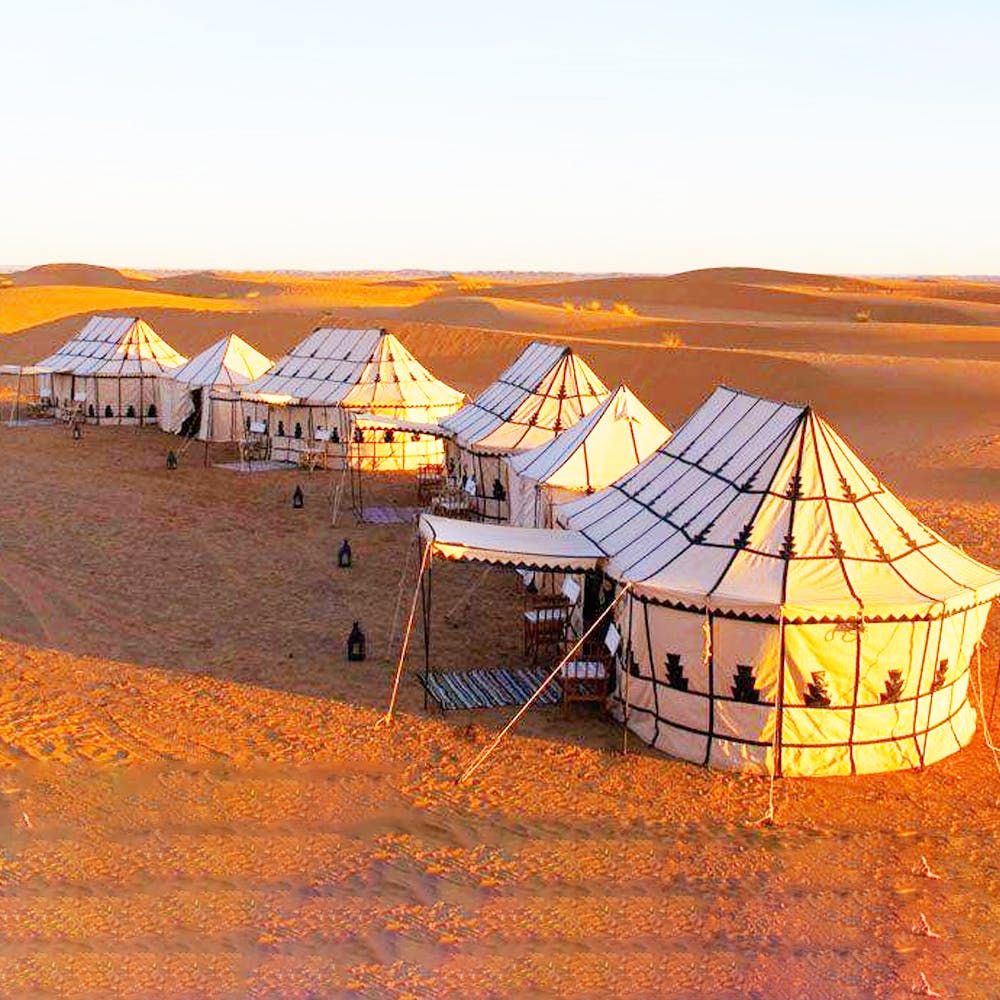 Didn't Go On A Trip This Winter? Bookmark These 8 Spots For Your Next One!
From skiing in the peaks to snorkelling in the seas, here are the best winter vacation trips this beautiful country has to offer.

Manali, Himachal Pradesh
Manali transforms into a snowy wonderland in the winter. If seeing snowfall is on your bucket list, Manali's wintry abode is your next vacation spot. You'll also get to experience the thrill of adventure sports paragliding, ice skating, rappelling, and rock climbing. The snowy treks in the morning and bonfire camping at night really make this a memorable trip spot.
Fastest way to reach: Fly to Chandigarh and then take the HRTC bus to Manali
Auli, Uttrakhand
The mountain ranges, bathed in snow sheets make for an awe-inspiring sight in the beautiful hill station of Auli. For something different to do than the usual routine in the mountains, you can learn how to ski in Auli. From December to March, you can acquire the skill of this thrilling adventure sport which makes Auli a unique winter vacay destination.
Fastest way to reach: Fly to Dehradun then take a local cab to Auli
Leh, Ladakh
Everyone knows Leh to be the trip of a lifetime. It's on all our bucket lists, and we're on an everlasting lookout for that perfect time to breathe in the green beauty of this hilly paradise. If you're looking to add in a little more adventure to your winter trip goals, Leh will welcome you with a frozen lake trek, mesmerising mountain backdrops, and temperatures as low as -14 degrees celsius.
Fastest way to reach: Direct flight to Leh Kushok Bakula Rimpochee Airport
Diu
The wondrous beaches of Diu put some of the best ones in the country to shame. You can expect to lose all sense of time and reality once you stand ashore the Arabian Sea on the soft sand that spans the Diu coastline. The temperature ranges perfectly between 16 and 23 degrees, making it perfect for a breezy vacation if you're not in the mood to spend your winter tucked in a blanket.
The Festa De Diu is Asia's longest beach festival (5 days) which starts in December and will be your prime entertainment source in this sand laden paradise.
Fastest way to reach: Fly to Rajkot, Gujarat then take a local cab to Diu
Andaman Islands
With deep blue seas, the white sand beaches, and palm trees aplenty, Andaman Islands are perfect winter vacation spots if you want to get away from the cold weather and relax in beach shorts with a drink in your hand. Tropical jungles and long, curved beaches make this the perfect romantic setting (even with your BFF). You can also engage in the best scuba diving and snorkelling experiences at the beautiful islands.
The gorgeous Havelock Island is home to the Radhanagar Beach, which is labelled to be Asia's best beach and the 7th best in the world (convinced yet?)
The Barefoot Hotel at Havelock offers a mind-blowing, once-in-a-lifetime experience of diving with the only swimming elephant of Andaman, Rajan.
Fastest way to reach: Direct flight to Port Blair
Srinagar, Jammu & Kashmir
Ever wanted to star in a movie? You can make your own in J&K. The abundance of heavenly landscapes in Srinagar make for perfect backgrounds for your personal film. The fact that it's actually been used in so many movies makes it even more convincing. The freezing point temperature and snowy peaks make for an astounding view (tip: always have a coffee or hot chocolate in your hand). Gulmarg Snow Festival is also hosted in December and we recommend you don't miss out on it!
Fastest way to reach: Direct flight to Srinagar
Rann Of Kutch, Gujarat
If camping is your idea for the next vacation, Rann Of Kutch will welcome you to its white desert turning blue under the moonlight. This astonishing sight isn't one to be missed and winter is the perfect time to catch the perfect glimpse of this magical phenomenon. The two-month long Kutch Festival will also greet you with all the music, food, and entertainment you want for your vacay.
Fastest way to reach: Fly to Bhuj Airport, then take a local cab to Rann Of Kutch
Goa
From peace and serenity to music festivals and casinos, Goa becomes the ultimate hotspot for teenagers and families alike to wind down and party up. Beaches, shacks, trance music, and incessant drinks make Goa the Las Vegas of India. Winters make Goa the hub for people nationwide to fly down and enjoy the perfect weather. Some of the biggest music festivals like Sunburn and Vh1 Supersonic gather party-goers in herds to collectively blow the roof off this heavenly beach-town.
Fastest way to reach: Direct flight to Goa
Comments