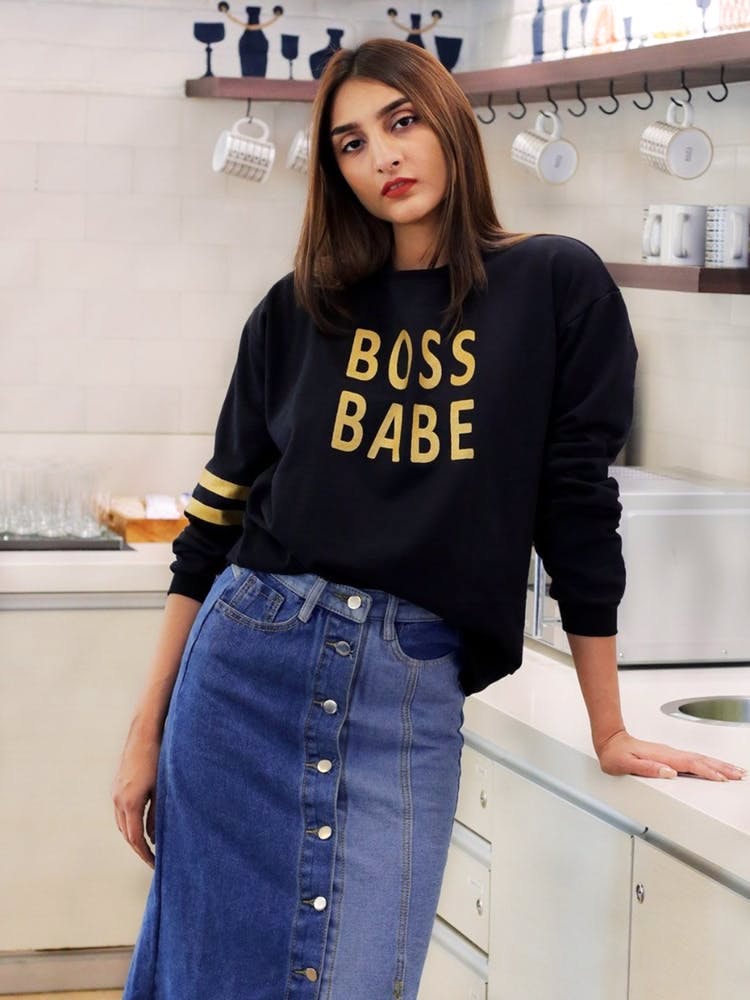 Hey Girl Bosses! Treat Yourself To These 4 AWESOME Gifts
We're not the type who need a reason to buy something nice for ourselves, and can you blame us? LBB's got a bunch of accessories, apparel and more that celebrate the spirit of womanhood, and we're telling you our five favourites out of the lot.
Now go on, be nice to yourself and splurge a little.
'Future Is Female' Tote
... it really is, and if you believe in this like we do, this functional but classy tote will be right up your alley. We also love that this tote is the perfect size, comes with a zip and will fit all your essentials easily.
TGIF T-Shirt
This fun 'Thank God I'm Female' tee, is bold, witty and all things beautiful too. Pair it with your ripped boyfriend jeans and sneakers for that casual, comfy look.
#GirlBoss Laptop Sleeve
Make a statement at work with this #GirlBoss laptop sleeve. With its soothing mint green shade and the lovely font, this sleeve is one accessory that's bound to make heads turn.
Boss Babe Sweatshirt
You can never have enough comfy sweatshirts in your closet and this one will certainly become your go-to on those lazy 'I don't want to think about what I'm going to wear today' days. It also helps that this tee will be a morale booster on the most uninspiring of days.
Ask Nitya a question