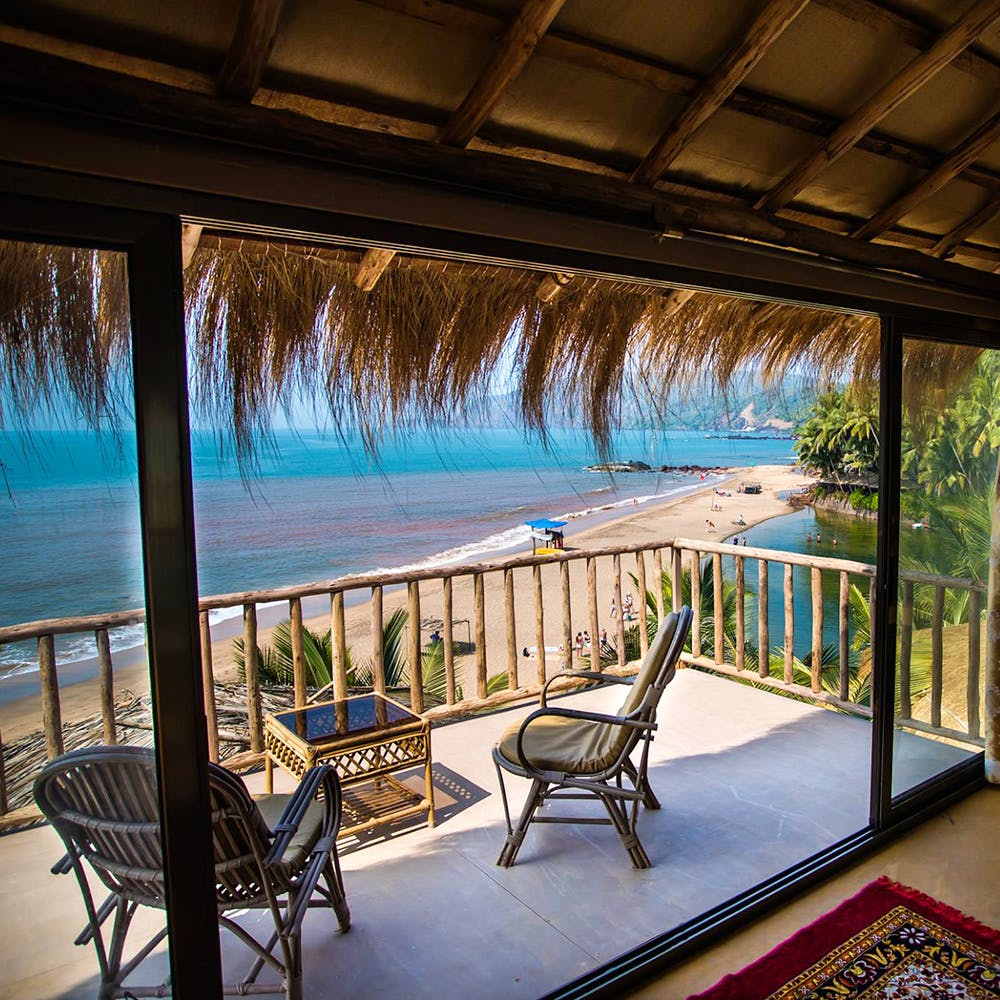 The Best View Ever! This Resort's Huts Overlook The Lagoon & The Beach
What Is It?
A resort placed on the pristine Cola Beach, Dwarka looks unreal and a sight straight out of a fantasy novel. Started by Clemente and Arlene after stumbling upon the space during a film recce, Dwarka was their dream that came to life. It's open only from October/November to April.
What Makes It Awesome
If you hate the commercialisation that Goa often comes with, this is one offbeat destination that's worth checking out. They've got cottages, each with an uninterrupted view of the sea and the lagoon. Their restaurant and bar, perched on a height, makes sure you're always sipping cocktails surrounded by stunning sights. The coconut curries, seafood and an occasional platter, fresh from the tandoor, makes sure you're never bored of the menu. It's also as local and fresh as it gets.
Oh, and if all the swimming, eating and dolphin-spotting (yes, they offer tours and kayaks), has left you tired, there's also an in-house masseuse for Ayurvedic treatments who'll have feeling fresh as a lily.
All said, the lagoon and the location is perfect if you enjoy nature in its purest, more rustic form. It's cut off from the world (with sometimes wonky internet) and is just the place to get all the me-time you could possibly want. In fact, even if you're staying in Agonda, Palolem or any of the other South Goa beaches, we would recommend a night at Dwarka in Cola.
What Could Be Better
Over the years, Cola has gotten its fair share of love from digital nomads, nature lovers and beach seekers. This has meant higher demand and consequently, higher tariffs.
The huts, when we last checked, two years ago, were priced around INR 8k but is now going to set you back by 13k a night. So, while yes, the resort is gorgeous and dreamy, we wish we could afford it more often than just for special occasions. The rates, however, are inclusive of meals for two and all taxes.
Pro-Tip
They try to keep a low profile, so they'll give you directions when you call them. If you're sticky about your meals or have dietary restrictions, it's better to intimate them in advance (they do have veggie options though).
Ask Rene a question