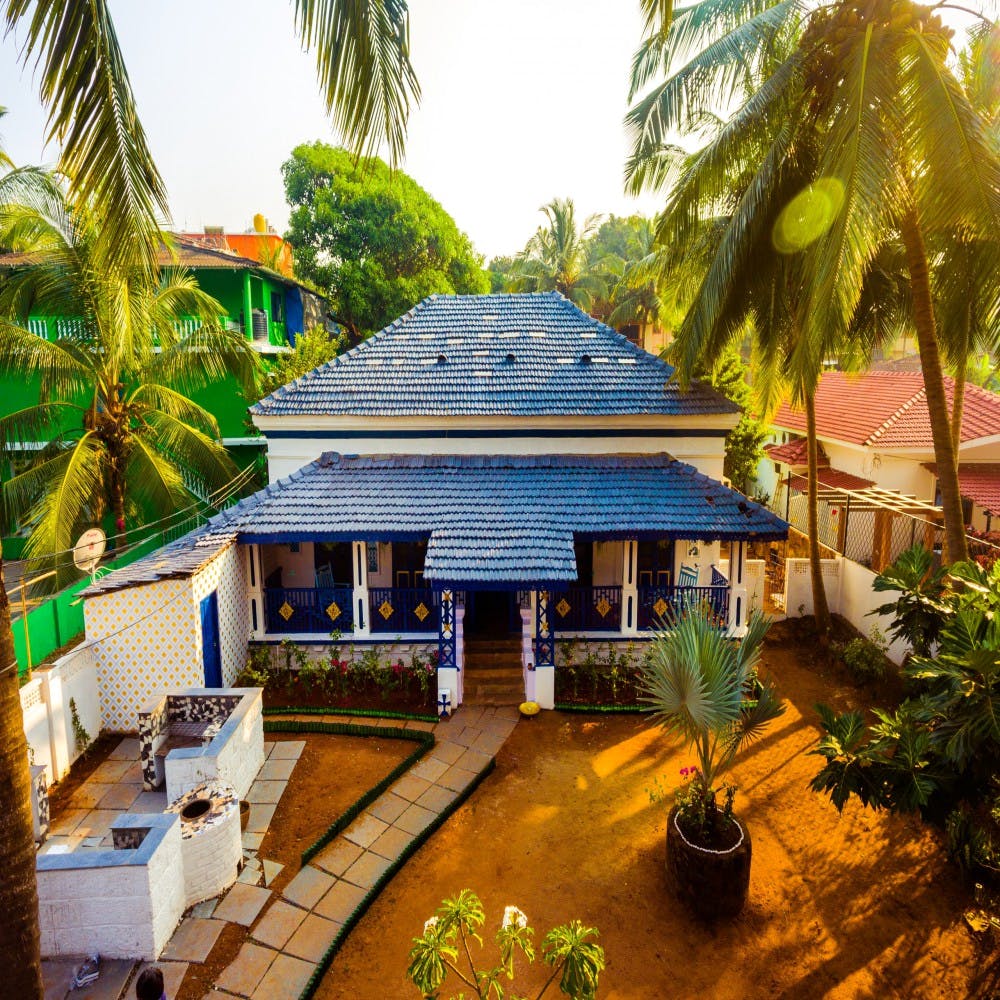 Portuguese Villa By OYO, Calangute
This gorgeous, restored 3bhk in Calangute manages to cocoon you from all the chaos on the streets with its traditional balcao, fairy lights and cosy rooms. A maximum of eight people can squeeze into this house whose four poster beds with twinkling lights are absolutely beautiful. It comes with a kitchen that the OYO folks keep stocked with snacks before you come. Our biggest reason for choosing this though, has to be its outside road that leads straight to the cleanest and prettiest part of Calangute beach. Shh… don't tell anyone.
During most part of the year, the per night tariffs really fluctuate at this villa, so it could typically cost anything between 6–15k.
More Information
Portuguese Villa By OYO Homes
Comments