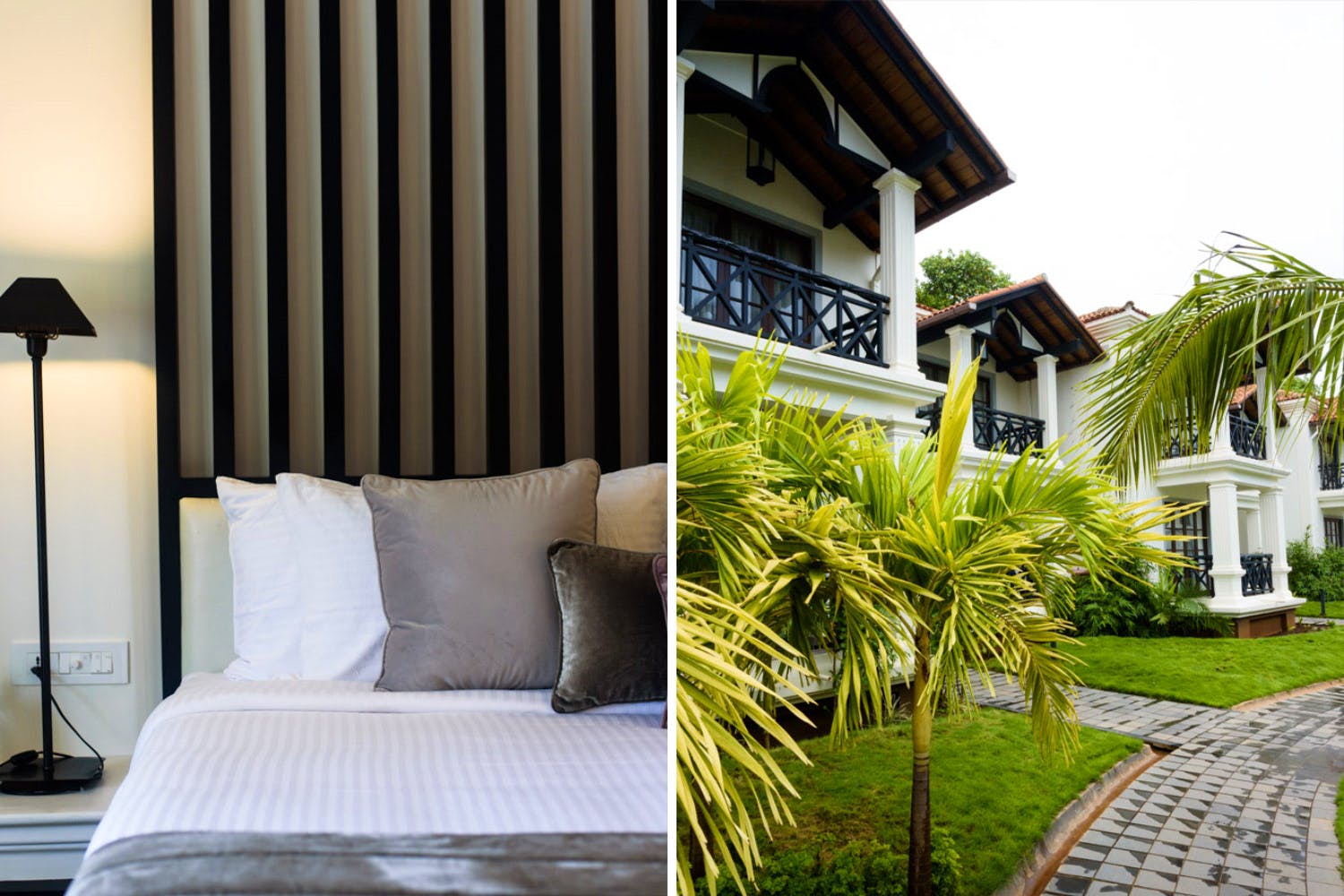 Goa's Newest Resort Is Worth Your Time & Money
Shortcut
Driving into Calangute makes one wonder about how one will get some peace & quiet. But if you walk into the newly opened Andores Resort & Spa, there is more than enough of it along with unparalleled luxury on offer. So if you are looking to be in the thick of all the action, but still have quiet moments after all that hectic partying, then look no further.
What Makes It Awesome?
Lavish lawns, an in-house spa & a swanky pool with sunken lounge beds in the water are definitely what we loved. Add to it their luxurious rooms and the choice of pillows from Down & Feather King to Buckwheat or the Memory Foam Pillows amongst others. They also have a small store selling artworks from local artists, along with a beautiful outdoor terrace bar overlooking the pool.
Each part of this property has been designed with pretty artefacts. They even have one room with a wheelchair ramp access, making it very accessible even for people with mobility issues. And where food is concerned, if the Italian DIVA restaurant that is situated on the property is not enough. There's also Cinnamon- their in-house restaurant that serves a delicious combination of Goan and other cuisines. Best part? It's all just a hop, skip and jump away from the beach.
Also On Andores Resort & Spa
Comments