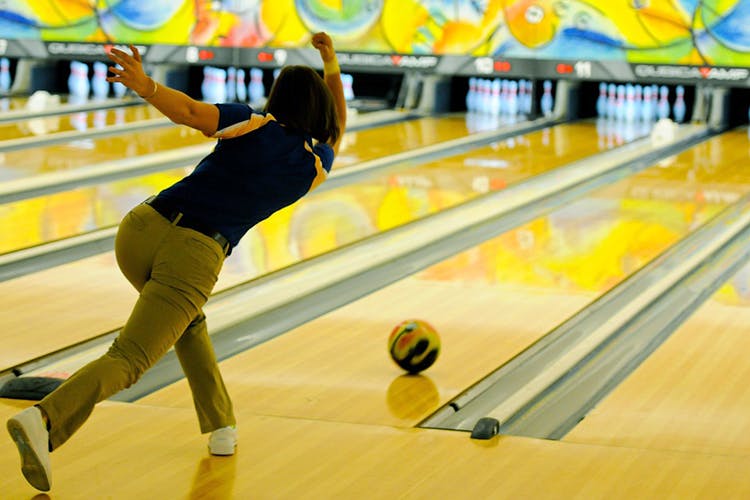 For Fun Sake, Ring In Those Good Times With These Bowling Alleys In Town
No school like the old school and if you're a 90s kid, bowling must be one of your favourites. So, if you're looking for reliving those days of bowling with your friends, here's a list of alleys you can head to.
Smaaash
Smaaash
is favourite corner for bowling as it has the best alley in town. Located in four major locations across the city, you can escape reality with their arcade and virtual gaming. Yup, for reals! While this is the most expensive alley in town, it has an amazing food court that offers budget drinks and delicious nibbles.
SVM Bowling & Gaming
We usually lose count of the number of alleys SVM has in the city but we find one everywhere we go. Our
latest
favourite
is located in Manjeera Mall which is also full of killer arcade games. Find yourself at the Pacman, Super Match, Crazy Shoot or Mario Bros. counters. The bowling alley is priced up to INR 1,000 for three, this is sure to set a contest between your gang. Hunger games later? Then check out the food court right outside the zone. Also, SVM has an outlet in Jubilee Hills where you can play billiards and grab a beer later.
High Volt Bowling & Gaming
Located in Tolichowki and Attapur, High Volt has a number of arcade games along with bowling. And you know what's the best part? It has VR gaming too. Games like Bumper Car, Archery, Cricket, Wave Car, 7D are sure to keep you hooked. They have offers all across their games on most of the days, so if you're looking at a budget gaming zone, this has to be your saviour.
Comments