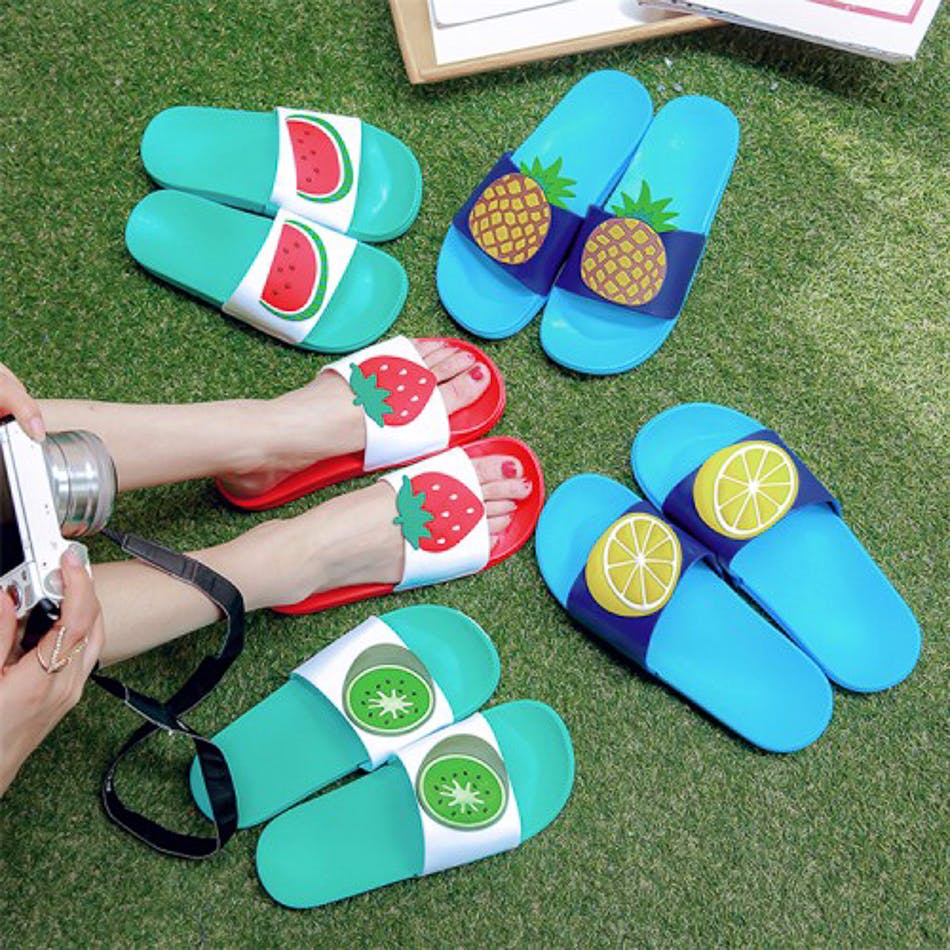 Don't Kill Your Vibe: Get These Rain Friendly Footwear & It's Happy Feet All The Way
Doesn't it break your heart a bit when you cannot find quirky pairs of flip-flops or sliders? We know the feeling. To make up for gloomy weather, bright and funky footwear will do the trick. Here's our pick of footwear that we're crushing on right now. And now, we're humming...let it rain, let it rain.
Flamingo Print Flip Flops
Planning to walk the streets, today? All you need is a pair of flip-flops that can be easily cleaned with a cloth. These flamingo printed ones are what we're buying. What about you?
Pink Solid Sliders
So chic was the first thing that came to our mind and why not? These pink sliders are sure to jazz up any outfit, and if we were you, we'd be adding them to our cart right away.
Toe Post Flat Slippers
Nothing cheers us up like yellow, and if you agree with us, these Toe Post Flat Slippers from Shein have to be your jam. Totally Boho and bright, this is what we need.
Cross Strap Buckle Closure Sandals
We all have those days when we dress up as simple as we can. For those days, these cross-strap sandals are perfect. They are tan-coloured so they'll go well with any outfit.
Bold Color Melon Unisex Clog
We swear by Crocs this monsoon season and if you are like us, seek comfort in this bold-coloured clogs from Crocs. For one thing, they are sturdy and we're sure they can elevate any outfit.

Fruit Slippers
These slippers from Sugarbox are totally reminding us of Taylor Swift's You Need To Calm Down and if you know what we mean, you'll add these to your cart. Like right away. They've got four designs for you to pick from.
Ask Sunaina a question