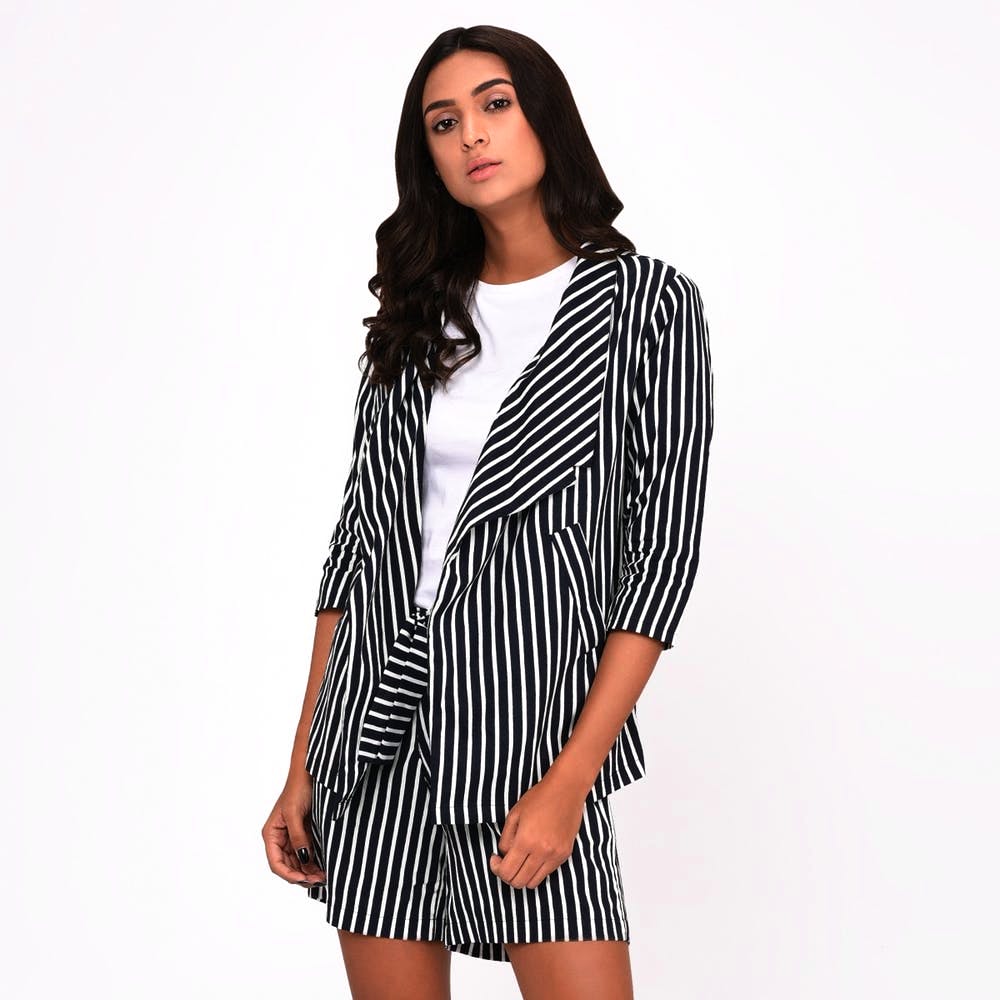 It's Not Sweater Weather But You Might Want To Stock Up On These Jackets
Hyderabad is getting pleasantly cold. Or it's just our workplace's AC. Whatever is the reason, these jackets on the internet have caught our eye. We're buying them. So should you, to look super fly!
Stripes Waterfall Front Jacket
Forget pocket-friendly, this jacket is so versatile that you can wing it to a meeting and a dinner. In fact, team LBB is guilty of owning this (and wearing it way too often). Pair it with a denim and spaghetti, and you're good to go.
Solid Crop Denim Jacket
Not in the mood to dress up? We all have those days. Just wear a plain t-shirt and pair it with this bright red lipstick, and you're good to go.
Black Full Sleeves Jacket
Honestly, a little bit of shimmer or suede never hurt anyone. This black jacket by Kazo is on-point, and we'd totally pair it with a pencil skirt for that sharp look.
Leopard Print Longline Jacket with Belt
Got a thing for animal print clothes? This longline jacket is sure to appease you. It comes with a belt, and we love how the print isn't too overwhelming.
Embroidered Sleeve Biker Jacket
Embroidery on a biker jacket? Yaaas! This piece from Elle is surely a stand-out, and we recommend pairing it with denim shorts and a plain t-shirt or with a plain skater dress.
Blazer with Contrast Taping
This blazer looks so chic that we're adding it to our cart. Like now. It has a contrast taping, which adds an oomph to your OOTD. Plus, it's pocket-friendly.
Comments