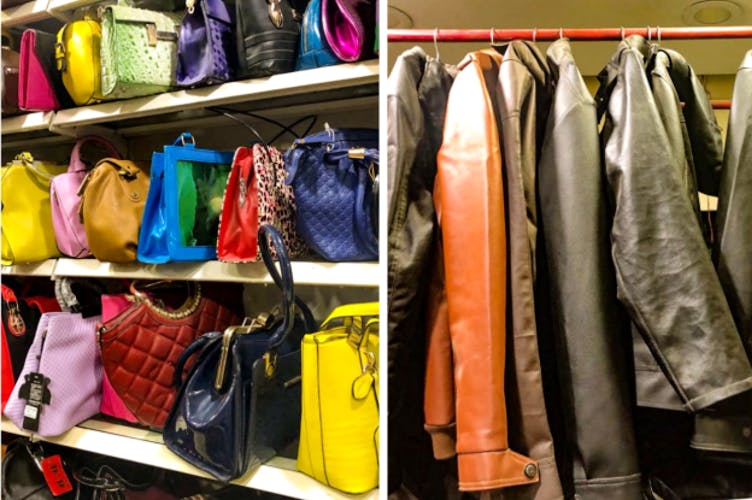 Men, This Tiny Shop Has Trendy Leather Merch For Your Biking Adventures
Shortcut
Love yourself some leather goods? Then, rush to Cute Leather Exporters in Abids which is basically a paradise for all the bike riding, hide lovin' badasses.
What Makes It Awesome
Cute Leather Exports has been around for the past 35 years and is rather ordinary in appearance. It showcases racks of ladies handbags and laptop bags on one side, sling bags, men's wallets and belts on the other. We found the laptop bags and sling bags available in various colours which are smart carry-ons for office, while the ladies hang bags (not all of them are made out of real leather) are available in colours both dull and bright. The leather belts are available in various textures, from wooden to leopard print, as well as in vintage style to dandy mustard coloured ones.
At the far end of this outlet are leather jackets which this shop is apparently known for. Starting at INR 6,000 upwards, these jackets are not just for those travelling to colder regions, but also for motorbikers who dig the look of it. They also stock up puffier jackets for travellers going abroad, and the colour palette is tan and dark colours for biker jackets and metallic colours for the puffier (bomber) jackets. The shop owner (Ramzan Ali) says that the leather they use is the finest quality of sheep leather and that they export to other parts of the country too. Although this shop does not have any leather shoes or extraordinary designs on their goods, we know we'd come here to get a good leather jacket or two at affordable prices.

Comments