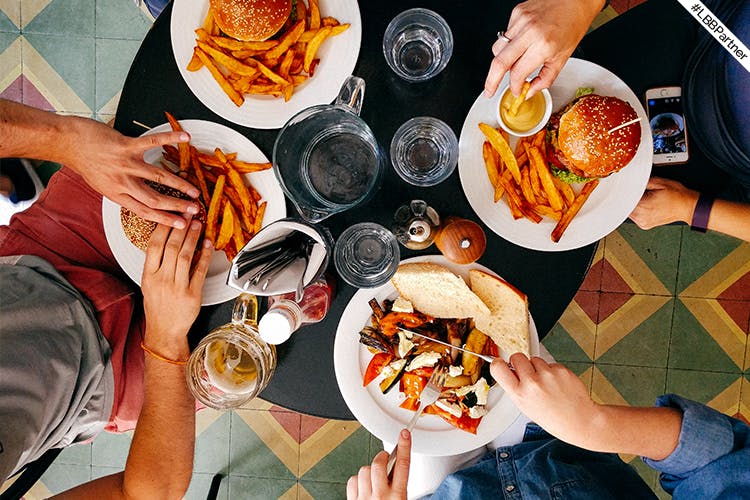 You Know You Are A Villa Gal If These Places Are Your Everyday Hangouts
Girls from Villa Marie College, we know the college canteen is quite cool but here is a list of cooler places around the campus where we think you've hung out more than a few times. If not, are you even a Villa girl? No, really — you need to check these out today.
Sanjos Donuts
Donut lovers, weren't you thrilled to find out there's Sanjos Donuts (also known as Donut House) right outside the college? We know of many a student who has spent every afternoon hogging on the delicious goodness of crispy donuts here. We love to pair up our Oreo Dream donut with coffee. What do you love?
Kathmandu Momos
Kathmandu Momos is a street cart selling momos every evening, and of course, you often see students here on days when there are extra classes. Remember the days when you stayed back in the area after college, just to satiate your momo craving? With pocket-friendly prices and three variants of momos to dip in spicy chutney, we love hanging out here.
The Baker's Oven
We're not sure what we loved at this bakery, for it is mediocre at best, but we do remember spending ample amount of time here for it to be on the list. Perhaps, because it was so close to the campus, and we could chill here for hours together. Puffs, pastries, burgers and pizzas at prices that wont pinch our pockets? Yes, please!
Pop O'Bob
Pop O'Bob is a fairly new place that is perfect to hang out with your gal pals, thanks to its quirky ambience and fantastic Boba Tea. Current students at Villa Marie get to enjoy sipping on Taro Bubble Tea with gooey Chocolate Sandwich here, and those of us who've graduated still drop by to make sure we're not missing out on anything.
Eat.Burp.Repeat
From soups to shawarmas, get everything at this pretty little joint. Take your squad and don't just eat, but also take memorable photos for your Instagram, as the aesthetics are adorable here.
Pizza Hut
We know that this is quite basic, but no girl from Villa Marie has skipped Pizza hut. On days when your tummy won't stop growling, or just when you want to gossip with your girl gang, Pizza Hut across the street has been a constant. Wouldn't you agree?
Comments