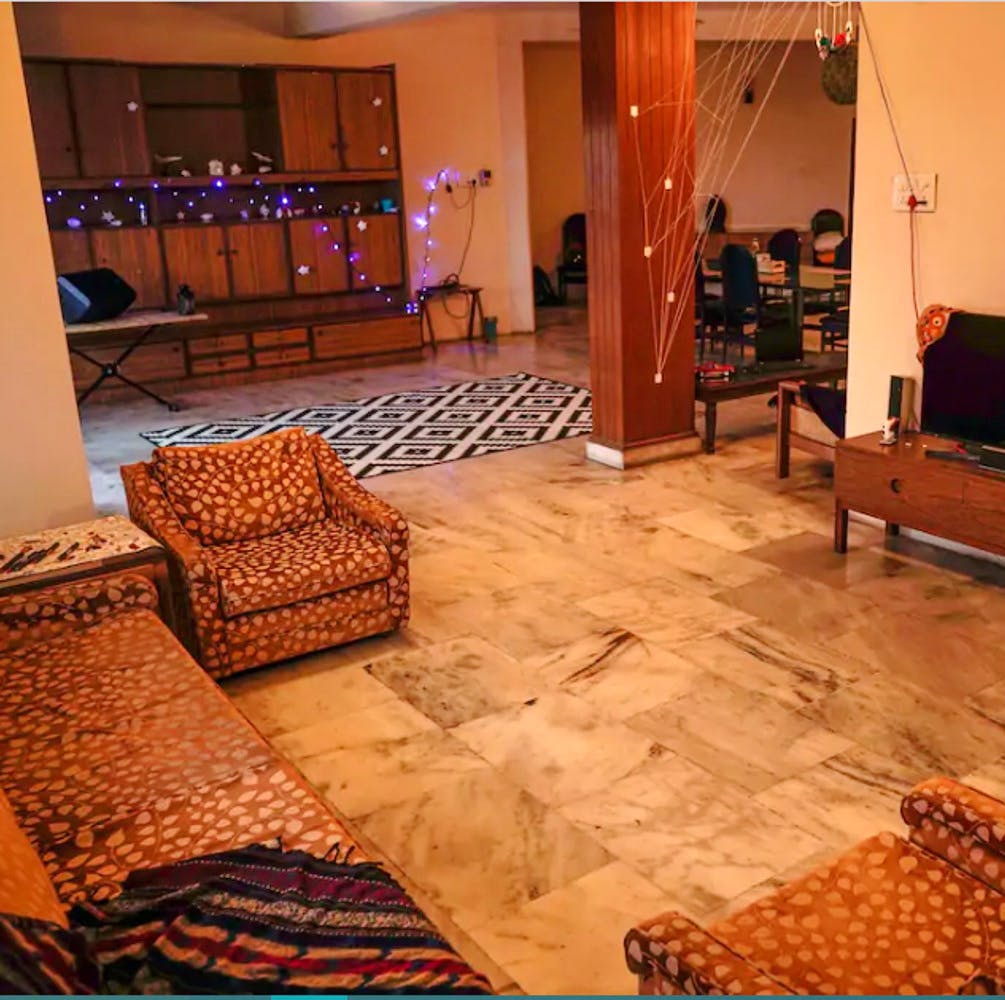 Artsy, Happening & Hip: This Airbnb Has To Be On Every Traveler's Radar
Shortcut
Flintstones Inn in Banjara Hills is every bit artsy, vibrant, and fun. Whether you are traveling to Hyderabad or planning an elaborate staycation with your friends visiting town, it cannot get better than this Airbnb.
What Makes It Awesome
The fact that Flintstones Inn is run by Kapil who also runs Nirvana Bistro in Jubilee Hills makes it not just awesome but also happening. Tucked in the alleys of Banjara Hills, this stay offers the view of a lake, that you can spot from Taj Banjara too. This inclusive space is also a Living Room venue, which means you can be a part of the city's OG music scene. Yup, no kidding! This inn serves as a pad for artists, musicians, and other interesting peeps so if you spot them jamming when you're crashing, don't be shy and strike a conversation. As you enter the stay, you'll spot several artsy corners; the rooms are cosy and warmly lit. The bedrooms might be rather simple but all the action is going to happen in the living room, so that's where you'll find yourself at. Plus, there's breakfast sorting your first meal of the day.
If these aren't reasons enough for you to check into the Flintstones Inn, allow us to tell you more. This place is just a hop, skip, and jump away from GVK Mall, Gallery Cafe, or even Sarvi. Whether you like to tuck into Hyderabadi biryani or legendary burgers at Hard Rock, the city is quite your oyster from the Flintstones.
Pro-Tip
Kapil (or Fred Flintstone) is super chatty, fun, and knows all the cool places and things to do in Hyderabad. A conversation with him will lead you to discover plenty of places in the city.
Comments