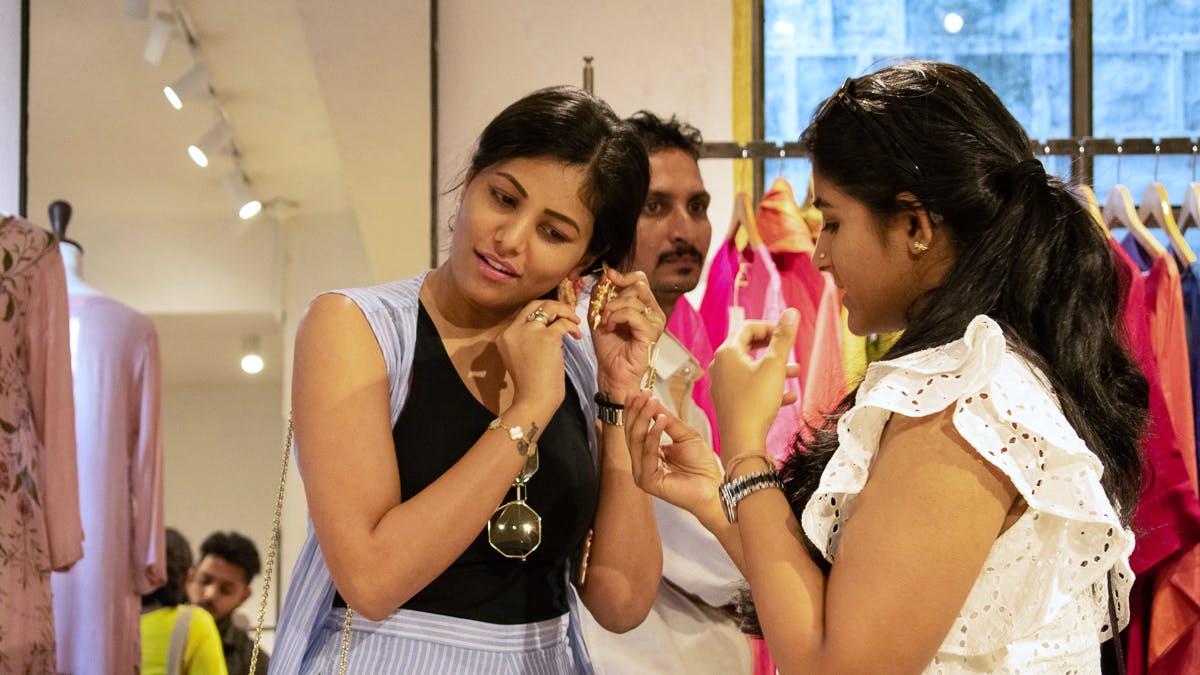 #GoHereDoThis: Top 5 Things You Should Do This Week
Got no plans? Our weekly guide will sort you out!
Shop Your Heart Out At Artisans Bazaar On September 21
LBB and OGAAN are thrilled to bring to you over 30 premium indie designers under one roof at #ArtisansBazaar2019! Head over to OGAAN, in Banjara Hills, Hyderabad on September 21 and shop your heart with exclusive collections, all priced within the range of INR 500 to 10K. Expect designers and labels like Pero, Dhruv Kapoor, Doodlage, CORD, Serene, Sartorial, Kaveri, Aparajita Toor, Twenty Nine, Aarti Vijay Gupta, Ritika Sachdeva, Kavita Bhartia, Love Birds, Mulmul, Scarlet Sage, Nadiya Par, Roha, DOT, and more.

Go To Raju Mess For Awesome Sambar Rice
Sree Rama Mess (Or Raju Mess, as it's famously known) adds cool to the good old homemade food. Located in Malkajgiri, this mess is a hidden treasure of Secunderabad, and we checked it out. Located on the ground floor of a nondescript apartment, Raju Mess has no boards or names marking its territory, except a signboard at the entrance of the road. The meals come with unlimited rice, dal, curry of the day, chutney, pickle along with sambar and rasam. You cannot stop with one item as everything on the menu is delicious. Not too spicy, not too bland, just the right flavour. The sambar, quite literally, left us in pangs of joy as it's the best we've had outside Chennai.

Head Over To Play Off With Your Kids
For a perfect weekend with your kid, take them on a play date to this entertainment centre and make their day. Playoff Entertainment in Nacharam is an indoor entertainment center for children with a whooping 7,000 square foot multi-sensory facilities. What's that you ask? In simple terms, this place is designed to maximize your child's development through physical and mental activities. From kiddy rides like mechanical sheep, train, carousel, dolphin, to video games like Dragon, Seal, World Boxing, City Train, and Hungry Dog — everything here screams fun. Psst, they also have mini versions of Zorbing and Trampoline on the premises.

Get Custom Hand Painted Shoes From Unhinged Customs
Started by a 26-year-old artist — Rahul Dev — Unhinged Customs makes customised shoes that are edgy, vibrant, and largely influenced by pop culture. Whether you are a 90s kid craving some Pokemon on your Vans or a DC Comics' follower who always wanted Batman on his Converse, Rahul hand paints them for you. What we think is the best part is his attention to detail — right from the time we place an order to the moment it's shipped, he ensures everything happens seamlessly. From the very first conversation, he taps into the pulse of the art or theme we pick and only then proceeds to give that masterstroke.

Plan A Staycation At Brindavan Resorts
If you love to hear the birds chirp and enjoy a soft breeze amidst lush green trees and sprawling gardens, then Brindavan Resorts is your calling. Located in Shameerpet, this resort is perfect for those who enjoy the tranquility and like to become one with their thoughts. This resort is fenced by a massive 60-acre garden which is ideal for nature lovers. Photographers, we're looking at you. We're totally digging the Radha & Krishna vibe of this resort as it makes this place perfect for marriages and similar romantic ceremonies like engagements and anniversaries.

Comments