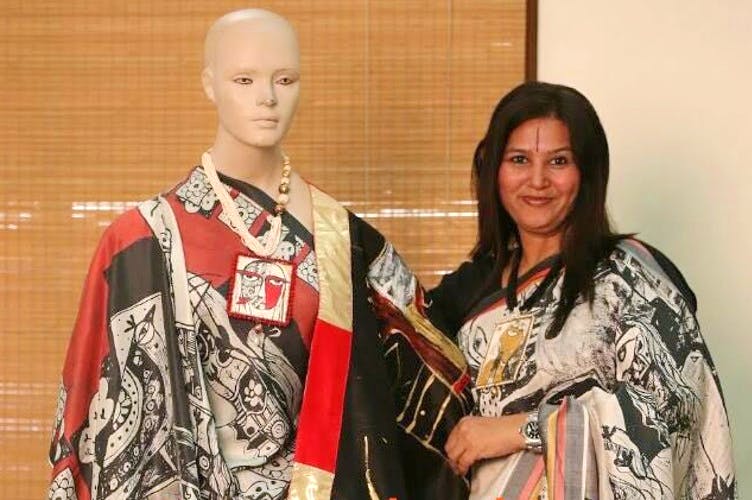 Art Lovers, Grab Artsy Designer Wear & Beautiful Paintings From This Local Artist
Shortcut
Jaya Baheti is a local artist who has done international art shows, and one look at her paintings will tell you why. Get yourself an artistic attire or one of her signature pieces to put on your walls.
What Makes Her Awesome?
With a flair for hope and positivity, Jaya Baheti's paintings fuse Indian culture with modern technique. Taking inspiration from everyday life, her colourful paintings are an amalgamation of animals, plants, people and cultures depicted in a unique semi-abstract fashion. If you want to lend character to a wall, a furniture item, or even a fabric or a piece of jewellery — you might want to do it artistically with her work. You can place orders for fashionable couture, or buy simple but meaningful paintings from her upon consultation via phone or e-mail, and rest assured, you will own masterpieces. It usually takes her two to three days to deliver a 3 feet x 2 feet painting, and about five days to print on an elegant fabric. Her artwork is priced at INR 8,000 and upwards. The artist is also known for her charity and social work, so keep an eye out for her work at local events.
Comments