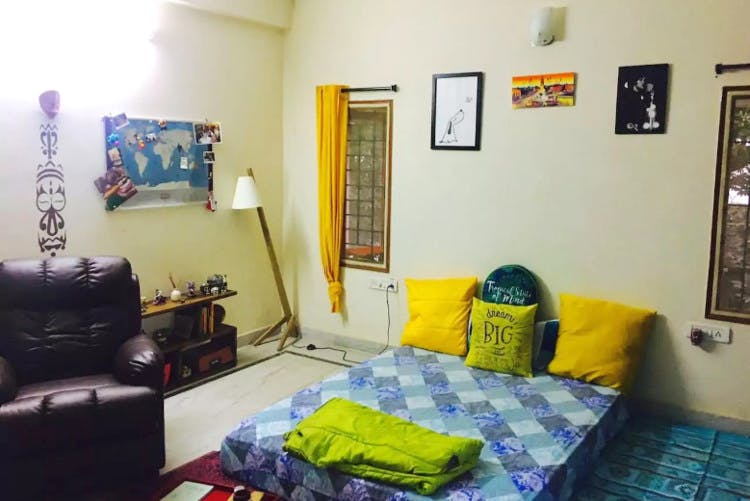 Embellishing Private Room In a Beautiful Villa
Bring back those hostel room vibes with pin-up boards, colourful cushions, bright throw rugs and posters on the wall with this private room in a beautiful villa. This place also offers breakfast so comfort food is on the list. But what we're loving is the 50″ 4K TV that comes with Netflix and Amazon Prime subscription. So, if you're interested in catching up on Hannah Gadsby's Nanette or the latest episode of your favourite TV show, just do it here. Giving you an access to all the three terraces on the property, this villa is located in a gated community right next to Hyderabad Central University.
Price: INR 900
Book the homestay here.
More Information
Embellishing Room By Nishant
Comments