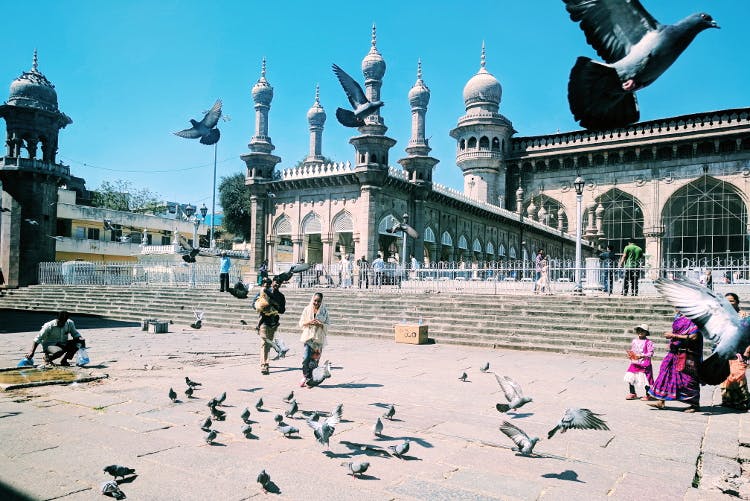 Mecca Masjid - INR 0
It was around 9 am and we decided to visit the Mecca Masjid, which is a 5-minute walk from Nimrah. There is no entry fee, and we spent quite a few hours, gawking at the beautiful architecture. On walking around, we discovered enchanting doors and arches with inscriptions from the Quran written above. After that, we sat on the elaborate staircase and had a tête-à-tête with the flocking pigeons.
No money was spent here. Only good times, people!